Boxing contender James Kirkland of Austin, Texas was arrested Sunday on a felony gun possession charge, according to the Travis County Sheriff's Office Web site.
The arrest comes at an inopportune time for Kirkland, who is scheduled to fight Michael Walker on the undercard of the Manny Pacquiao vs. Ricky Hatton Pay-Per-View event on May 2, 2009 in Las Vegas, Nevada.
Kirkland remained in jail as of 5:30 p.m. Monday and was charged with unlawful possession of a firearm by a felon. He was on probation for an armed robbery conviction back in 2003, and spent 30 months in prison for it.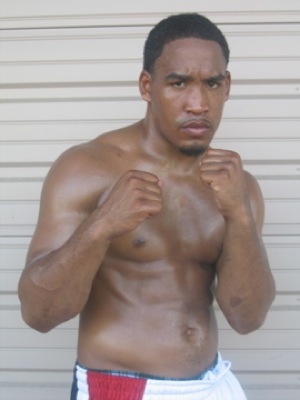 The undefeated Kirkland turned pro in 2001 and is widely considered one of the most exciting fighters in boxing.
He brings a relentless pressure to the sport similar to Mike Tyson, and makes it difficult for his opponents since he fights out of the southpaw stance.
He is trained by former female boxing champion Ann Wolfe, a very strict trainer who pushes her fighters to be their best similar to a military drill sergeant.
This is a major setback for the young troubled boxer, he got involved with the wrong crowd and grew up tough, boxing was a way for him to provide for himself and his family and make an honest living.