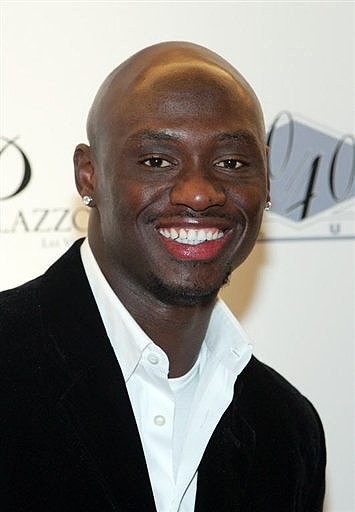 LAS VEGAS, Nevada (AFP) — Unbeaten Chad Dawson is ready for a repeat Saturday when he takes on Antonio Tarver in a rematch of their October bout that saw Dawson take the International Boxing Federation light heavyweight crown.
"I can't stand him," said Dawson, who notched a lopsided unanimous decision over Tarver in October but was irked by Tarver's pre-fight comments as well as his post-fight lack of respect.
"Antonio Tarver is a very ignorant person," Dawson said. "I want to punish him."
Dawson improved to 27-0 with the victory with 17 knockouts.
His victories in the class, in which he is also a former World Boxing Council champion, include the only defeat of reigning cruiserweight champion Tomasz Adamek.
The 40-year-0ld Tarver, whose resume includes a 2004 knockout of Roy Jones, says his October loss to Dawson was a matter of style.
"I just stayed in a defensive fashion too long. When the guy threw punches, I blocked them," said Tarver who is 3-0 in rematches. "Anybody that has a keen eye can see that most of those punches were blocked. But to his credit, he just looked a lot busier."
This time, Tarver said. "When he throws, I'm going to throw."
"When I look back at the fight, I feel I beat myself, it was nothing that Chad did," Tarver said. "We corrected our wrongs and you?ll see the difference Saturday night. When I?m determined, I?m a hard guy to beat. History proves that."
Tarver, who brings a record 27-5 with 19 knockouts to the bout, acknowledged this week that he has "something to prove" on Saturday.
"I'm a realist of where I'm at in the game, I'm a realist about my position," he said. "I know what a win will do for me and I know what a loss will do for me. I know what I have to do Saturday night. I don't have much to say, I'm ready.(source AFP)
Join the NowBoxing Community