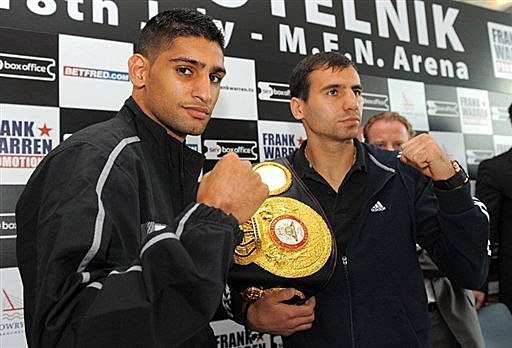 Associated Foreign Press
MANCHESTER, England — Amir Khan is aspiring to be the next Manny Pacquiao after beating Andreas Kotelnik by a unanimous points decision to win his first world title at the MEN Arena here.
The British boxer dominated the contest with his fast combinations, darting in and out of range to avoid getting into trouble as he cruised to a 120-108, 118-111 and 118-111 verdict on the judges' scorecards over Germany-based Ukrainian Kotelnik to win the World Boxing Association (WBA) light-welterweight title.
Considering Khan, an Olympic Games silver medallist in 2004, was knocked out in 54 seconds by Colombian Breidis Prescott in the same ring only last September, it was a remarkable turn around for the 22-year-old.
After losing his unbeaten professional record to Prescott, Khan has since been trained by American Freddie Roach at his Los Angeles gym. Roach also trains Filipino Pacquiao, who is regarded as the world's best pound-for-pound in any weight divisions after he suffered two knockout defeats earlier in his career….Full Story