Amanda Carine Barbosa Rodrigues is the Brazilian wife of ex-boxing world champion Arturo Gatti, and she is the prime murder suspect in his death.
Gatti who held the IBF super-featherweight and WBC light-welterweight world titles, was found dead on Saturday at Hotel Dorisol in Porto de Galinhas, on the south coast of Pernambuco state.
Rodrigues is the principal suspect of having committed the crime because she was the only one in the room with the former champion and the last one seen with him when he was alive.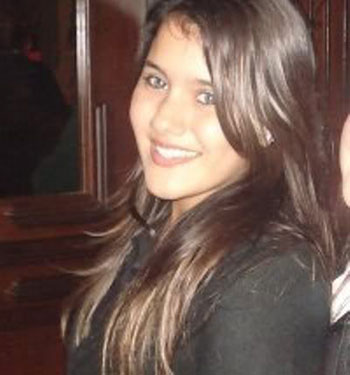 After testifying she will be sent to the Femine Penal Colony (Colonia Penal Feminina) this Sunday.
Gatti and Rodrigues have a son together, he was visiting her with their young child. This is one of the most shocking deaths in boxing, Gatti was a warrior inside the ring, and had many fans who appreciated his blood and guts fighting style.
He retired from the sport of boxing in 2007 after suffering a seventh round stoppage to mid-tier fighter Alfonso Gomez of The Contender reality series fame.
Boxing fans are in mourning over the man who entertained us for years.