Got an Opinion? Boxing Fans Submit Your Article to Nowboxing.com
In a new report by TMZ, Evander Holyfield and his wife Candi believe only one man can help save their deteriorating marriage.
The former heavyweight champion of the world and his wife have decided to work things out, after Candi Holyfield decided to drop her protective order request against her husband Evander for spousal abuse, the couple are moving forward to seek some marriage counseling from none other than Dr. Phil McGraw.
Evander and Candi both have admiration and respect for Dr. Phil's down to earth and heartfelt approach in helping couples fix their relationship problems.
The Holyfield's had this to say in a joint statement: "We are in agreement that we both are moving forward to reach out to meet with Dr. Phil one-on-one as we believe he is the one who can help us at this time."
Maybe Dr. Phil can help resolve the Manny Pacquiao vs. Floyd Mayweather Jr. dispute.

Click the photo of Evander Holyfield, Candi and Dr. Phil to read the full TMZ report: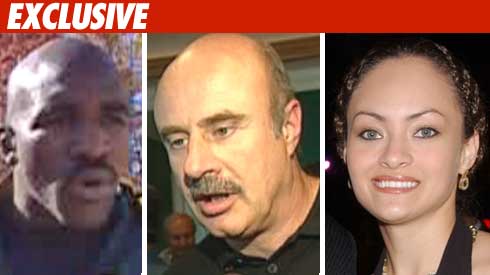 Tune in to TMZ on TV weekdays Monday through Friday (check http://www.tmz.com/tmztv/ for syndicated/local listings)
Discuss this and other boxing news in the Now Boxing Forum (membership is FREE)