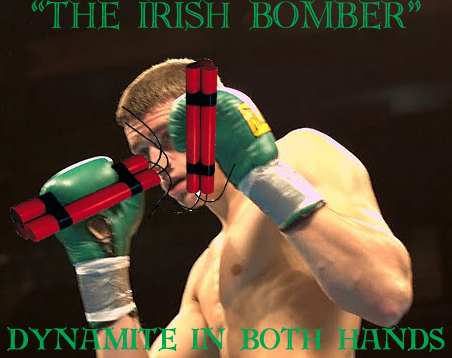 By Coach "K"
Fighting Friday night April 2nd on the undercard of O'Shea Brothers "Brooklyn Brawl" Joe "The Irish Bomber" Smith Jr. 3-0, 3Ko's looks to keep it perfect adding another W and Ko to his record.
The 20 year old light heavyweight from Shirley, New York is the boxing reincarnation combo of Philadelphia's Jack O'Brien and "Irish" Bob Murphy. He moves and punches with both hands behind a solid defense like O'Brien but loves to fight and packs dynamite in both hands targeting both the head and body with a relentless unforgiving assault reminiscent of "Irish" Bob.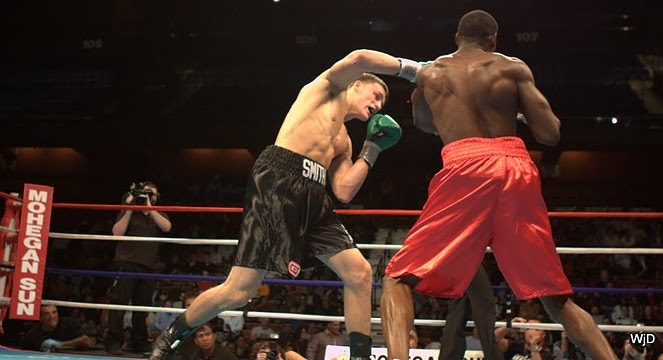 With all that said, Smith comes from a solid amateur background winning NYC Metro and Gold Glove Championships where he was proclaimed the second coming of Kelly Pavlik. Under the guidance of manager Phil Capobianco and the tutelage of trainers Gerry Capobianco and Chris Canzone it's only a matter of time until the "Irish Bomber" explodes at the top of the light heavyweight division.
Smith joins the full O'Shea Brothers Promotion "Brooklyn Brawl" fight card showcasing super bantamweight Alicia Ashley vs Liliana Martinez 10rds, light heavyweight Ronson Frank vs Alexander Mancera 8rds,  super featherweight Maureen Shea vs Norma Faris 6rds,  light welterweight Issouf Kinda vs Marco Antonio Arauz 4rds, heavyweight Adam Kownacki vs Daron Johnson 4rds, middleweight Thomas Baldwin Pro Debut vs TBA 4rds,  light heavyweight Owen Rodway vs Angel Gonzalez 4rds.
"Brooklyn Brawl" takes place at the Masonic Temple, 317 Clermont Ave. Brooklyn, NY 11205. Doors open at 6:30pm and the first bout starts 7:30pm.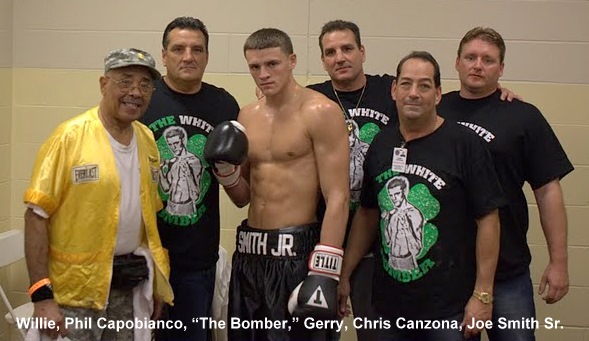 (The photos are by Bill Doutney)
For tickets and information: call 914-216-9381 or 914- 618-1584 or go to http://www.strictlybusinessboxing.com/64.html.
Got an Opinion? Submit Your Article to be posted on Nowboxing.com
JOIN the NOW BOXING FORUM to discuss this and other boxing topics (Membership is FREE)