By Mark F. Villanueva
I feel for Sugar Shane Mosley, that green-eyed charming monster-warrior in the ring from Pomona, California who must be having a hard time on the recipient's end taking blow by blow criticisms for a snoozer performance last week against reality TV show champion The Contender, Sergio Mora. Mosley, who was seen breathing through his mouth midway in that twelve round bout that ended in a controversial draw has been taking hits way beyond the day of the fight at the Staples Center and now a growing throng of boxing fans are out calling for Sugar Shane, whom they say has turned Sour Shane, to call it quits and head for retirement. Harsh words to hurl at a proud legend. I've been trying to get Shane to comment on that to no avail and I don't blame him. The guy has done all he can and sacrificed so much all these years for our entertainment, and that non-performance in his last outing was not entirely his fault.
Sergio Mora fought the way he always has right down from his Contender series days and his slippery game style was doomed to bore most of the fans to begin with, and I personally do not understand where the outrage is coming from. I do not blame Shane for getting tired chasing an opponent who just would not engage. He's been trying to force the action all night, stalking at every round without gain so he had to get tired or frustrated at some point either physically or mentally. I do not blame Mora for fighting the way he did as well 'cause that's how he fights and we can't expect him to change overnight. If anyone has to take the blame I think it should be those who have blindly arranged this match up and hyping it so the fans would expect war to erupt in the ring, and what's worse is that they put it in PPV at the expense of all those who support and follow the sport. From an objective point of view, no one should have expected some real action last Sept.18, 2010. Styles make fights. And except for the last round hurrah there was practically no fight to remember from this main event and that is no coincidence. Thanks to an action-packed undercard and the good showing of the popular redhead Saul Alvarez we do not have a mob demanding for a refund.
At 39 years of age calls for a Mosley retirement may or may not be justified. True, he's been clinching too much in his fight with Mora. He's been huffing and puffing up 'til the twelfth round. True, Floyd Mayweather Jr. schooled him earlier this year. True, Mosley's overall performance has declined quite visibly since his stunning win over Antonio Margaritio who at that time was considered one of the most feared men in boxing. But think of George Foreman; imagine what the human spirit is capable of and review Mosley's career and tell me this guy has a zero chance of a comeback and knocking out one of the best fighters out there. For a guy who has built such a tremendous career out of pure will and sacrifice, who are we to make judgments for himself at the tail end? At least give him the benefit of having one last fight left in him. A self made man ought to know when to hang up his gloves.
Mark F. Villanueva's website boxinginsight.blogspot.com
Mark currently lives in Iloilo City and can be followed through http://twitter.com/markfvillanueva
*Please refrain from leaving any Racial, Profane or Derogatory comments*
Got an Opinion? Submit Your Articles and Press Releases to be posted on NowBoxing.com
JOIN the NOW BOXING FORUM to discuss this and other boxing news topics (membership is FREE)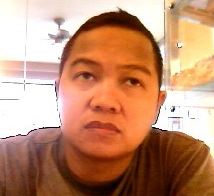 Born and raised in the Southern Philippines, a region with a vast history of cultivating past and current world boxing champions including Pound 4 Pound King Manny Paquiao.
Mark currently lives in Iloilo City and is a graduate of Political Science at the USC in Cebu City but later on dropped out of Law School after a personal realization that a dry and frigid legal system sparked very little to no interest in his mindset.
Some of Mark's works are published in other top boxing sites such as Phil Boxing, Pacland, and NowBoxing.