By Mark F. Villanueva
When the time comes for you to step in you know you are in it on your own and all the people you trust for guidance are backed up behind you knowing what you must do once you get into that sacred place must be done by you and you alone. Nobody does the fighting for you. You step inside with the knowledge that one can only be as strong as the values upon which a man is built that have been gathered and molded from sacrifice. For life is a journey full of sacrifices, and the ideals you pick up along the way will be the only tools that'd get you through if you possess the knowledge and wisdom when and how to use them.
Boxing is about hard work and the boxing ring, like life itself is a lonely place when it matters most. Facing one's true challenge in his finest hour may be a metaphor to meeting one's creator where one succeeds by his own credit. It's quite scary if you really think of it and your performance is a testament of who you are as a man and fighter. It's how you make it. Boxing in a strange way is a reflection life.
If Floyd Mayweather Jr. is content that his undefeated record is enough to substantiate his boxing legacy, then so be it. It's his life. It's his call. If some other boxer out there picks a bigger purse over a chance for a crucial fight that could truly define his career no authority in the sport is ever going to stop him, after all this is why it's called prizefighting. The fans may judge him harshly for such a decision and call him names, but technically there would be nothing wrong with it- technically. Technically, it's all about career investment and setting your priorities straight. But what I'm saying is we, the fans, were hoping that one would have a higher standard than just living to the minimum and just standing safely few inches behind that thin line of legality. Like the many beloved boxers way back in the sport's colorful past one could only hope more prizefighters nowadays would come forward to step up and declare themselves as being true warriors and take that ultimate challenge for a shot at greatness. After all, isn't greatness an eternal prize beyond monetary value? In life, rather than basking in complacency, those who truly live are those who dare live to the fullest.
Perhaps it is for this reason that Pound 4 Pound numero uno, Manny Pacquiao is so popular and loved the world over. He keeps pushing himself beyond his known limits. This guy is just pushing it to the point of being scary at times fighting foes way much bigger than himself. It keeps the fans who watch him locked on their seats or feeling like they're standing on the edge of a cliff. His life is like a movie but it's real. It's surreal. While some fighters out there stand behind potshotting negotiations to the bitter end or fighting lesser fights, this guy some have called a midget among other many names is breaking barriers, backing up bigger guys and subjecting them to a beat-down. Technically, for true fans of an action sport, how can one not love that?
Another fighter that's been calling out the big names for quite some time just to force some action going his way is Filipino boxing star, Nonito Donaire Jr. While some fighters are afraid to fight him as I've previously written (check:Nonito Donaire Jr- A Bad Case of Being Too Good), Nonito, on the other hand, fights like he's got nothing to lose. But this time it appears that all that name-calling and public challenges have finally paid off as Top Rank has scheduled him to face his truest test yet, the WBO and WBC Bantamweight champion from Sinaloa, Mexico, Fernando "Cochulito" Montiel on February 19, 2011.
Montiel has fought tough opposition to get to his current spot, even ending the five year terror reign of Japanese champion Hozumi Hasegawa in Tokyo, Japan. He is also ranked number seven in the world by The Ring Magazine. But it appears that Nonito Donaire Jr. would have none of that as he prepares for this fight and have just recently declared himself fit to go.
Montiel has proven himself to be a very stable fighter over the years. In all his fights he seems to always have that strength and power to overwhelm his opponents as he continuously stalks them, throwing accurate punches, loves to fight toe to toe. I don't think I've ever seen him erratic whenever he steps in the ring. I think one of the reasons why he has so much power is because he plants his feet well on the ground that aid his strong upper body structure. He does not move around very well and performs his best against fighters who slug it out. The way I see it, Montiel is someone you wouldn't want to stand in front of and trade punches with or he'll throw you shots that are as hard as bricks.
Whatever the game plan Coach Robert Garcia has planned for this fight I think Nonito Donaire Jr. is capable of executing it very well. One key attribute about "The Filipino Flash" as a fighter is his versatility- a quality that's likely to be highlighted to work toward his advantage when he faces a solid gladiator like Montiel. Whether they decide to use his height and range advantage, box him from a distance or blast him from within, the multi-faceted, highly skilled Nonito Donaire should be able to quickly shift in style if needed even on very short notice. He can quickly adapt to various situations. Montiel on the other hand is rock hard but seemingly limited in spite his stable nature. In fact, one might say he is efficient at what he does, but is quite predictable. You really wouldn't expect to see him doing something different in terms of style. The key is to understand how he attacks and familiarize his reactions, and you might as well have gotten control over the fight. Of course, dominating him is another matter. Having control over the course of a fight, however, gives you a vital edge.
One of the few things I've noticed about Montiel is his tendency to commit mistakes with his footwork, which might seem minimal, nevertheless one should remember that being caught with a punch while stepping in with a wrong foot could easily put a fighter off-balance and easy to knockdown. Regardless if he gets hurt or merely thrown off-balance a knockdown is still a knockdown, and Donaire could take advantage of Montiel's errors as Hasegawa did before Montiel's power took the best of him. At times his right foot follows through each time he throws a right uppercut or a hard straight right hand leaving him in an odd position as if he intends to shift to Southpaw stance in the middle of an exchange, leaving him flatfooted. He fights in an awkward posture, sometimes looking like a throwback fighter from the old days that stand up straight as if calling for wicked body shots, not much bend on his knees, and has a habit of not tucking his chin at times. He may be strong and powerful but you'll notice he does not have a snap-back with his jab which leaves him open for quick counters. Meanwhile, Nonito has that cunning ability to time his opponents. He is a wonderful counter-puncher naturally blessed with superb hand speed- all these on top of his overall versatility. I haven't seen a Filipino fighter with such beautiful form and balance as him. Apart from being relatively tall for his division, he spreads out his stance, has beautiful placement that complements a swift footwork and long reach.
Technically, a perfect record easily tells you're a winner. But the glory goes to the ones with heart.
This piece is dedicated to my little brother-cousin U.S. Navy Chief Christian Jay L. Villanueva who had lived his life to the fullest, albeit quite a brief one. Born on January 23, 1981 he would have turned 30 years old today. He passed away last January 20, 2011. This is my humble way of saying I'm proud of you for being a winner. You championed our hearts. Happy Birthday, Bro!
Got an Opinion? Submit Your Articles and Press Releases to be posted on NowBoxing.com
*Please refrain from leaving any Racist, Profane or Derogatory comments*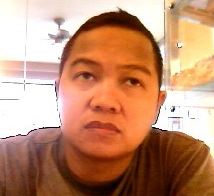 Born and raised in the Southern Philippines, a region with a vast history of cultivating past and current world boxing champions including Pound 4 Pound King Manny Paquiao.
Mark currently lives in Iloilo City and is a graduate of Political Science at the USC in Cebu City but later on dropped out of Law School after a personal realization that a dry and frigid legal system sparked very little to no interest in his mindset.
Some of Mark's works are published in other top boxing sites such as Phil Boxing, Pacland, and NowBoxing.