By Mark F. Villanueva
Breaching the depths of accepted lows one time a friend asked me how I cope, and I said "God loves a fighter. He knows how tough I am; that I always put up a fight, and that I don't ever think of breaking as much as I'm able to."
With a weary face he asked further "Are you stubborn enough to challenge God himself?"
"I never said that. I think of God as a matchmaker and I promise him a good fight, so he gives me many troubles. He's a great matchmaker and I generate a good number of hits in HBO (Heaven's Box Office) PPV."
Walking out of the tunnel and into the arena, the Mexican legend paused to look around, hearing out the chanting crowd, and flashed a devilish grin. People around the boxing community questioned his intentions for coming back from retirement to fight and now he's fighting at a higher division against its hardest puncher. It's no secret many feared for his welfare, yet the boxer had dismissed this. On the other side of the ring stood the Argentine, Marcos Maidana. He looked solid and beaming with youthful energy. When the stadium played out his Mexican tune, Erik "El Terrible" Morales walked stubbornly towards the ring as if in defiance to everybody who doubted him.
Days before the fight he must have heard stories of him being killed in the ring; of being totally destroyed by the hardest puncher in his division, but he didn't seem to care. Those who had access to him must have begged him to step back and save himself from unnecessary humiliation. He publicly stated that he was coming back to fight for honor, but it echoed around differently and there were dismaying whispers that he was fighting for money. Stepping inside the ring with his black and white robe with white trunks, only Erik Morales himself must have known for a fact that he was going to win that night.
By the end of the first round, Morales had his eye badly swollen by the hard punches of the charging Maidana. Morales had not fought for a considerable time and had not done so convincingly in his past fights yet won all of them. At the first round, he stepped in prudently to acquaint himself in the battleground and measure his opponent, but the latter's game plan was to overrun him and he rushed in like a bull. Boxing fans started to feel sorry for the Mexican legend as they watched their fears unfold into reality. A few more minutes yonder that scary first round and his right eye was shut by Maidana's left hooks and uppercuts during in-fights.
If Boxing was all physical, Erik Morales would've lost the fight at the very outset. He was gravely disadvantaged being out-muscled and old, up against a young energetic lad and his eye was shut. But Boxing is an intelligent man's game where the bigger, stronger, more muscled gladiator does not always win. And during the third round, in a losing effort still, Morales showed some adjustments, stabbing his jab more and adapting to the pressure. At one point he pivoted to his left like a matador as the rushing, bullish Maidana came in missing wildly, throwing himself with his own weight partially in between the ropes. Morales, like all legendary fighters under duress, showed discipline and composure all throughout the fight. From the fifth round onwards he turned up the heat even more by boxing with precision, which saved him energy, unlike Maidana who was clearly busier yet less effective. Deeper into the game and Morales was now gradually schooling his opponent who was shooting blanks and hitting air, if not just arms and occasional good punches going through. He used the ropes beautifully; backing up, timing incoming shots and leaning back, feigning side to side to evade the punches to his head and body. Unlike Morales, Marcos Maidana didn't seem to have made adjustments on his own. Morales was able to sustain his fight game to the end, but the end came up with questionable results.
We all know the majority decision in favor of Marcos Maidana is now on the record books. He earned it largely for being busy. But after fighting the Argentine with only one eye, Erik Morales has now seen the light. He fought his way through feel, sheer will and superior skills. The man has been through hell and back on his own to topple the odds.
He was right to listen to his stubborn self.
Writer's note: My follow up interview with former world champion Wayne McCullough on Morales' future as a fighter is up next.
Got an Opinion? Submit Your Articles and Press Releases to be posted on NowBoxing.com
*Please refrain from leaving any Racist, Profane or Derogatory comments*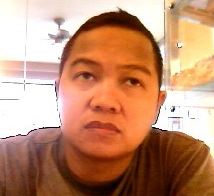 Born and raised in the Southern Philippines, a region with a vast history of cultivating past and current world boxing champions including Pound 4 Pound King Manny Paquiao.
Mark currently lives in Iloilo City and is a graduate of Political Science at the USC in Cebu City but later on dropped out of Law School after a personal realization that a dry and frigid legal system sparked very little to no interest in his mindset.
Some of Mark's works are published in other top boxing sites such as Phil Boxing, Pacland, and NowBoxing.