By Lester Salvador
Although I don't like the cherry picking matchmaking skills of trainer Freddie Roach, I still have to respect the man for having a fighting spirit and continuing to train boxers while he suffers from Parkinsons.
But after I watched Fight Camp 360: Pacquiao vs. Mosley, I couldn't respect Manny Pacquiao's actions towards his trainer. Any ounce of respect I had left for him was gone, what he did to Freddie Roach was not right.
Manny was showing up late to media events, and other promotional duties, and in the preview for episode 2 of Fight Camp 360, Freddie Roach, was waiting there patiently for Manny Pacquiao to show up to training camp.
They like to call it "Pacquiao Time" I call it disrespectful time. Even Roach felt it was disrespectful but he only puts up with it because Manny is a cash cow. Manny has no respect for anyone around him, he feels the world revolves around him. But making your trainer who brought you to the top wait like that shows an ungrateful attitude and disrespect. That is not the act of a humble man.
The thing that is apparent after watching the first episode is Manny Pacquiao isn't as humble as he appears to be, the guy is a real diva, there was a part where he showed up to the photo shoot late and whined over being sprayed with water, his adviser said "any time Manny gets sprayed with water he gets sick," give me a break man, that is something a rich prissy girl does. Showtime also edited out the part from the preview were Manny burped loud and his wife Jinkee had to tell him to say "Excuse Me," no manners at all.
If you search online you can find video where Manny Pacquiao also likes to be hand fed his meals like a baby, this is very strange, a grown man who likes to be fed with a spoon like a toddler? He also has people massaging his back and feet all the time, are these the traits of a HUMBLE MAN?
For such a tough fighter, he really acts like a spoiled brat outside of the ring. I like how Fight Camp 360 showed that diva side, and nobody likes a diva or drama queen, so I believe the majority of the casual fans who tuned in will be rooting for the underdog Shane Mosley.
After I watched the show, I was really pulling for Mosley, I know he is old but hopefully he exposes Manny Pacquiao. Justice must prevail on May 7th! Sugar Shane Mosley is the real humble man here and he needs to win to stop Manny Pacquiao from cheating history by fighting aging fighters.
Got an Opinion? Submit Your Articles and Press Releases to be posted on NowBoxing.com
*Please refrain from leaving any Racist, Profane or Derogatory comments*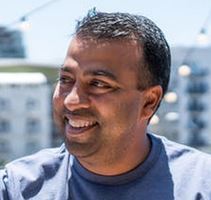 I love the sweet science of boxing and enjoy sharing my opinion on it.  Boricua!