By Mark F. Villanueva
Change is good, but most certainly not without hurt. We detest it when something or someone new disrupts established patterns we have become deeply set in, ostracize it when something different presents itself. Who knows how much each of us may have missed over the years with that approach, individually or collectively, as a people? Admit it. Acknowledge the pain. We are always defensive at what we do not know only to find out in the end that we're no different. And that's the biggest joke of all.
We were standing close to the section of the ramp where FHM fashion models came in for the show, and I've never dismissed such beauty in my life in favor of a man, but Nonito Donaire Jr., I found out that night is no ordinary man, apart from being a great boxer. The longer our conversation went the clearer it became to me that underneath that swag and American accent, the world's no. 3 Pound For Pound boxer is just as Filipino as I am. Sure, he's like no other Filipino boxer I've met. He's articulate and outspoken, approaches you with apparent confidence; the guy is a hybrid product of a motley cultures from a foreign land, but that's just my point. In spite all that what captivated me was how his Filipino nature transcends all these qualities.
I was late on my way to meet one of the best boxers in the world today. Walking briskly along the filled up shores of Boracay Island my mind kept racing; I was hesitant and overly conscious of how a Probinsyano like me embedded with old school values would measure up with this Fil-American in terms of level of thinking. I didn't want that night to end up with a debate on a certain issue as my dad, the late judge of Butuan City, had brought me up to always be strong on the right. I checked the time on my phone and realized Nonito had been calling me. I thought I lost my chance to hang out with him, after all, don't Americans move on to the next meeting when a colleague runs in late? The Filipino in Nonito made him wait up for me. I had to find my way through a large crowd at the event that night where, thankfully, the world champion himself got out of his way to pick me out from the screaming throng.
After we met up earlier that morning I still couldn't make up my mind on my approach. He seemed so American and oceans away. I guess that's what Bob Arum meant when he said the Filipinos don't support Donaire, and that he's different from Manny. I couldn't get the words out of my mouth as we stood side by side enjoying the show. Sensing all this, "Jun Jun" brushed that barrier aside the typical Filipino way by offering beer. "Dude, you need to relax. You know what you need? I think you need beer. Do you drink beer?" The Mindanaoan in me, that no push over Gomez street boy in me quickly reached out on the offer and that's where we took off like a kite on a clear windy day.
We talked about so many things off the record, from childhood to wherever and whenever. Minutes into the conversation I realized that he was so easy to talk with and, boy, could he talk! We both had issues with our own families in the past and I thought of how many Filipinos out there are having the same problems too. It's a part of life, regardless of race. He acknowledged his faults as well as his strengths. Ironically, at times, I felt like Nonito was more humble than I ever was, which is largely the reason why he's so easy to talk to once you get started. Forget about the bland interviews with all the cameras which are never easy for anyone to be natural. I'm saying this guy's got Filipino values wrapped in American coating and all you need is to get to know him. We spoke about how he loves kids and he pledged to support a charity I've been working on with former world champion, Wayne McCullough (IHOW- I Helped Out Worldwide). In spite of all the hullaballoo and bad rap he's been having lately, Nonito told me that he does not harbor hate. He never speaks ill about a fellowman and just keeps going his way the best way he knows it; that everyone is entitled to their own opinion and that he respects that, but you can never please everyone, and oftentimes he ends up misunderstood.
In a night that started with us speaking in English and proceeded later with Tagalog, and ended with us laughing and conversing in Visaya, I'd say it was an eye opener experience for me. How can a man fight this good and be at the top of his game, yet remain so humble, bugs me. He left the Philippines when he was ten years old, but I feel none of that culture had diminished in him. He knows his roots. He believes in it. Apart from the swagger on the outside, the substance is still very Filipino if one just reaches out to him.
"How do you feel when you hear people out there saying you're not a Filipino?" I inquired. "It really doesn't matter what they say. What matters is that I know who I am and that I fight for my country and bring honor to my countrymen. I sacrifice and risk my life out there for them." The champion said, almost without requiring a moment to think over his answer.
Top Rank founder and CEO, Bob Arum may have a factual basis in stating that Nonito is far from Manny Pacquiao in terms of the support the Filipino community has for him and that Nonito Donaire Jr. has not been a PPV star in his past fights, but, hey, it's not like Bob Arum was doing a good job pitting him against worthy opponents. Even the Pacquiao versus Mosley matchup is having a lot of boycotts from fans who know their boxing and the revenues from Pacquiao versus Clottey wasn't also that good. I say, put Donaire Jr. against credible opponents and we'll see what happens. In fact, look at what happened to Montiel. After that fight even my mom, who just turned 68 years old the other day knows who Nonito Donaire Jr. is and even texted me while I was with him that night to ask for a souvenir. Earlier that day when we first met and walked along the shore we had people following Nonito just to take his picture. It probably took us a few minutes before we could take a few steps with all the fans who wanted to get close to him. Even my friends and officemates who are not really fans of the sport of boxing are now getting to know who Nonito is, just how it was back in the day when Manny was just a rising star.
With the superb talents of Nonito Donaire Jr. and his growing fame after that Montiel fight I find it hard to imagine him not rising to become a boxing great one day regardless of promoter. One time that night I asked him about his versatility as a boxer and how I find that as one of his finest abilities- being able to shift according to a particular situation when it's called for, and he shared "I'm not ashamed to ask other boxers, even amateurs, if I think I need to learn a move they just did, which I would like to emulate, not even if I'm a champion. I'm not embarrassed to ask and I always like to learn new things. I learned from a lot of boxers too by watching them fight, like Sugar Ray Leonard, Muhammad Ali etc…"
In my humble opinion, Nonito Donaire Jr. is like the Filipino version of Oscar Dela Hoya. He's got the looks, the charm, and the wits. He carries all that with a boxer's gait knowing he has the skills to back it up. Instead of forcing him to conform and to be what he is not I think we should recognize what makes him different and stand out.
Drop the prejudice the way Nonito drops his left hand for a reason. He is a hybrid Filipino.
Got an Opinion? Submit Your Articles and Press Releases to be posted on NowBoxing.com
*Please refrain from leaving any Racist, Profane or Derogatory comments*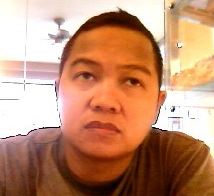 Born and raised in the Southern Philippines, a region with a vast history of cultivating past and current world boxing champions including Pound 4 Pound King Manny Paquiao.
Mark currently lives in Iloilo City and is a graduate of Political Science at the USC in Cebu City but later on dropped out of Law School after a personal realization that a dry and frigid legal system sparked very little to no interest in his mindset.
Some of Mark's works are published in other top boxing sites such as Phil Boxing, Pacland, and NowBoxing.