By Mark F. Villanueva
More than three decades ago my father, the late Judge Napoleon Dagani Villanueva, once told me at the sala of our old home that Boxing is a thinking man's sport. We were watching a replay of a Muhammad Ali fight that night in our black and white TV, and he concisely explained to me the mechanics of how it was so, and the sound of it, and that idea of the sport conveyed to me from a unique angle got stuck up in my psyche growing up. Since then I've always had a special appreciation for athletes who performed in their respective sport with skill. I look at fighters now who come with brute force and it barely holds my attention. I try watching other blood sports on cable TV and it only reminds me of how much I appreciate the sport of Boxing and the science of it.
In a way, Boxing is sacred to me. When I talk about Boxing I always consider what my father would have thought, too, of the subject. Sometimes, I say to myself that Boxing is probably the truest thing that I have that I cannot deny. And when I feel disconnected to the world, which is not unusual, in fact, quite often- even from my thousands of friends and followers that I have on social media, I frequently find myself back in the sweet science like it's a beckoning. Like wherever you travel you always have to follow your way back home. I hit the bag as hard as I can on a sweltering day and the pain of it runs from my fists through my veins and all over my body; my heart pumping and I squeeze every ounce of strength I have inside me- and the synthesis of all that makes me connected back to reality. The ache keeps me from drifting away. I've never felt so alive as when I work out at our makeshift gym. I find myself in the midst of hunger and thirst of heavy training, and I live life in an unparalleled manner. When I pause for thirty seconds in between an exercise I look out past the grills of our gym and everything seems to be so colorful outside under the sun and you remember never to take anything for granted anymore. Suddenly I just want to live again, but I am not scared of death. Boxing keeps saving me. Boxing is like life. Boxing is the sport of all sports.
I realize that the sport has given me the values of hard work, dedication, and discipline. Take boxing away from me and I honestly would not be able to say what that would make of me. Boxing is special. In fact, when I read about athletes like Oscar De la Hoya, Ricky Hatton, and Joe Calzaghe I think I see how the absence of the sport has made their lives take a detour towards drugs and alcohol addiction. Today, De la Hoya spoke about his addiction, unfaithfulness to his wife, and his undergoing rehabilitation. See, it's never about the money. Money is a thing regular men kill for and hold on to. I don't think it becomes out of boredom either. It's never about those mundane things, in my humble opinion. In fact, I think it's quite simple. Boxing is so hard a sport that when you excel at it you know it in your heart that you are a special individual, and that is also why real fighters never quit. It takes you to a whole new level of hardship that only fighters themselves understand. The sport is a discipline that is so difficult that it imposes upon you a direction in life. You work hard to a point that you numb the pain, and you go even farther and there's a new kind of pain and all the time you are connected to your soul. You train so hard that you get to a level that each punch you throw is like a drumbeat that awakens your spirit. Take away this discipline from these great fighters like Oscar De la Hoya, and they are lost.
Got an Opinion? Submit Your Articles and Press Releases to be posted on NowBoxing.com
*Please refrain from leaving any Racist, Profane or Derogatory comments*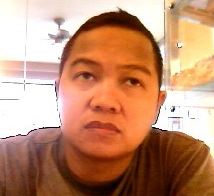 Born and raised in the Southern Philippines, a region with a vast history of cultivating past and current world boxing champions including Pound 4 Pound King Manny Paquiao.
Mark currently lives in Iloilo City and is a graduate of Political Science at the USC in Cebu City but later on dropped out of Law School after a personal realization that a dry and frigid legal system sparked very little to no interest in his mindset.
Some of Mark's works are published in other top boxing sites such as Phil Boxing, Pacland, and NowBoxing.