By Mark F. Villanueva
When I travel to new places I try to embrace that feeling of literally not knowing where I am for there are days when you just wish you could just disappear. When I travel to new places especially down the beautiful countryside I find these occasional stop-overs as perfect moments for it and you step out of the bus and look around and you're not able to identify yourself with anything that you see, and it feels like bursting into this world for the very first time. It's like you've been re-born. It's in that short span of time, however brief and temporary, that you are filled once again, regardless of your age, with the novelty of living your life and youthful energy.
Every round of the fight is going to be like new ground for Juan Manuel Marquez, who may at one point never have thought a trilogy with Manny would finally come to fruition. After two controversial loses, Marquez stood at the crossroads of his career and left to eat dust as his nemesis traveled high up in weight divisions. But the proud warrior perseveres. After living under the shadow of other great
Mexican fighters Antonio Barrera and Erik Morales for years, perseverance is nothing new to Juan Manuel Marquez as he never gives up until credit is given where credit is due.
Now he is back again in the spotlight of the world's toughest sport. Every round is going to be a new ground and at 38 years of age, the Mexican champion is young again. He is revitalized with hope after being given another shot at making it right this time with the greatest challenge in his career. Time is giving him a chance to make amends.
Manny Pacquiao has continuously shown us how he has evolved by developing many facets of his game starting from that beat down of Diaz to breaking Margarito's eye socket. Without a face, it would be very difficult to identify the fighter he once was years ago to how he is as a fighter at present. The pound for pound number one fighter has not slowed down a bit. Come fight night we can expect a younger Juan Manuel Marquez. A re-born fighter standing in the middle of nowhere as if with a new lease in life; rejuvenated and hoping to shock the world, as they all say before a match. The question now is whether that new found enthusiasm is enough to come out victorious. He couldn't beat Pacquiao's speed at the featherweights and we really cant expect him to be faster at Welterweight. That goes for his power, too. Even the younger Juan Manuel Marquez never really had that one-punch knockout power, and bear in mind that his opponent has withstood the wrecking power of the likes of Miguel Cotto and Antonio Margarito.
I do not doubt that Marquez will go out fighting. I expect him to be as good as he was in his younger days, or at least during those two fights he's had with Pacquiao which ended up in controversy. Those fights were a perfect display of the classic resilience Marquez has been known for. I expect him to be as good as the Marquez of old who fought one Manny Pacquiao who had to starve to make weight and
an under developed right hand and who's overall fighting skills were unpolished.
Got an Opinion? Submit Your Articles and Press Releases to be posted on NowBoxing.com
*Please refrain from leaving any Racist, Profane or Derogatory comments*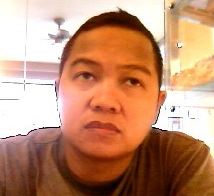 Born and raised in the Southern Philippines, a region with a vast history of cultivating past and current world boxing champions including Pound 4 Pound King Manny Paquiao.
Mark currently lives in Iloilo City and is a graduate of Political Science at the USC in Cebu City but later on dropped out of Law School after a personal realization that a dry and frigid legal system sparked very little to no interest in his mindset.
Some of Mark's works are published in other top boxing sites such as Phil Boxing, Pacland, and NowBoxing.