By Lester Salvador
I told everyone in my last article Tonight is the night Tim Bradley retires Manny Pacquiao, I am never wrong when it comes to my predictions! I predicted Timothy Bradley would beat Manny Pacquiao and he did!
All those crying robbery are just a bunch of biased Pacquiao fans. Stop getting brainwashed by HBO commentary and cheerleading, Bradley won every single round in that fight! I had Bradley pitching a shut out. Everything that Manny Pacquiao threw hit air or were blocked by Bradley, he couldn't even land a clean power shot or cut off the ring. If Pacquiao was so great how come when he trapped Bradley in the corner he couldn't even finish him? Maybe because Bradley could actually move and wasn't weight drained or past his prime.
What I saw from Timothy Bradley was a clear victory, I watched it again and again and lowered the volume and every time I saw Bradley clearly winning the fight. I couldn't even give one round to Manny Pacquiao. I know you guys are going to hate, I don't care because it's my own opinion and I can say what I want so deal with it. I know boxing and I know Bradley was winning on ring generalship alone, you casual fans call it running but that is called ring generalship when you can move back and make your opponent miss (the great Willie Pep won a single round without throwing a single punch just by using ring generalship), I feel anytime an fighter like Pacquiao has to chase his opponent, he lost that round because the guy moving back is forcing him to come forward putting him in control — Bradley was moving backwards controlling Pacquiao like a matador. Skill beats wild aggression most of the time, and props to the judges for finally giving credit to the defensive fighter instead of being fooled by Pacquiao's wild ineffective aggression.
I am so happy! I never thought I'd see the day to finally see a fighter win a fair decision against Manny Pacquiao! For many years I have been disappointed with the sport and the horrible judging and unfair advantages being allowed to Pacquiao, this is Manny Pacquiao and his fans getting what they deserve after Pacquiao forced many old legends to drain themselves, and by robbing Juan Manuel Marquez 3 times of a victory — we finally have JUSTICE!
Got an Opinion? Submit Your Articles and Press Releases to be posted on NowBoxing.com
*Please refrain from leaving any Racist, Profane or Derogatory comments*
Discuss this topic in the NowBoxing Forums (Membership is FREE)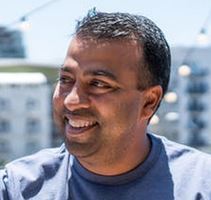 I love the sweet science of boxing and enjoy sharing my opinion on it.  Boricua!