Last Saturday night, at the Matchroom Sport promoted 'London Calling' event at Alexandra Palace, rising Cruiserweight star Wadi 'Machoman' Camacho conclusively beat Andy Ingram in a battle of the undefeated prospects.
Right from the opening bell it was the Canning Town 27 year old that dominated the proceedings, with supremely effective use of his long southpaw jab combined with some big powerful body shots.
It was these big hooks to the body that ultimately lead to Ingram's demise, after just two minutes and fourty one seconds of the second round.
With his record now standing at five wins out of five, three coming by way of stoppage, it should come as no surprise that his promoter, Eddie Hearn, has decided it's time to line up a Southern Area title fight for the 'Machoman' for this coming December.
On his return to his home training base, the TRAD TKO Boxing Gym in Canning Town, earlier today Camacho spoke briefly about Saturday's fight.
"Yeah I won my fight just like I said, I used my jab effectively and big shots obviously, it was good stuff.
The first time I see him, wow man the guys kinda big like, really good physique, but I just said Wadi, I was just talking to myself, Wadi just keep working the jab and eventually everything comes along really nice.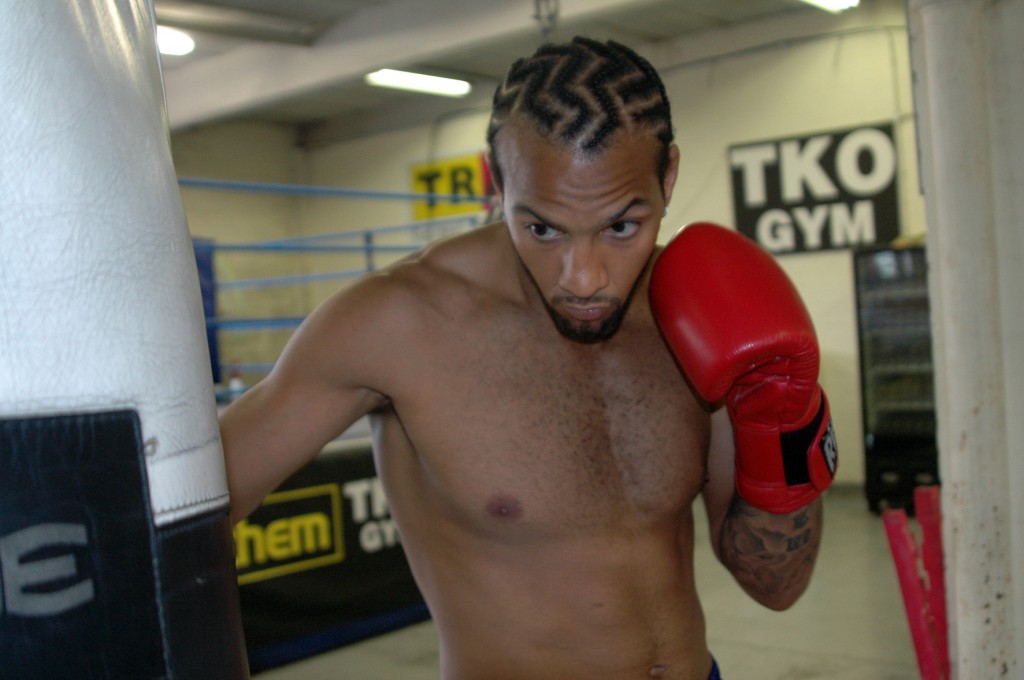 I come out and started using my jab, I could see that he was keeping a really high guard, so I start to throw some big shots to the body. Eventually he started to drop his hands so I started whipping in the big hooks to the head.
It was a good start for me, it was fantastic.
The support was fantastic, I really loved it, as soon as I finished my fight I went and said thank you to everyone.
Just keep coming you all, you'll see some great stuff from me. Team Camacho all the way and we use the favourite words – Yeah Buddy!"
The Barcelona, Spain born East Londoner then went on to speak about his future plans.
"My promoter, Eddie Hearn, said to my manager Bryan Lawrence that on December 15th he would like me to fight for the Southern Area title.
That's going to be lined up but he would like me to get another fight before then, either another six or eight rounder and then move on to the title I really want.
Everyone out there, if you have any titles you better be watching out for me because I'm going to be coming with big bombs and take them away from you"