By Coach K
(October 10th) Uniquely aware that sports and in specific terms boxing careers don't last forever, pro boxer and former WBC International Light Heavyweight Champion Joe "The Beast" Smith Jr. gives us some input on his future plans.
Recovering from an in the ring injury Smith Jr. has joined with his father, Joe Sr. building a full-scale tree service on Long Island. While some pro athletes wait until retirement, the twenty-eight-year-old Mastic/Shirley resident, also a laborer with Local 66 has not hung up his gloves but like he does in training, he is planning ahead.
Promoted by Joe Deguardia's Star Boxing Smith, 23-2, 19Ko's as a pro, holding knockout wins over Andrzej Fonfara and future Hall of Famer Bernard "The Executioner" Hopkins, Smith is currently recovering from surgery after having battled the final nine rounds of his July 15th ten round unanimous decision loss to Cuban power puncher Sullivan Barrera, LIVE on HBO Smith Jr. has turned his attention to knocking down trees.
Familiar with the fact many pro athletes, in particular boxers end up broke, either during or shortly after the end of their careers the young fighter/businessman has taken a major entrepreneurial step joining his father in establishing TEAM SMITH TREE SERVICE.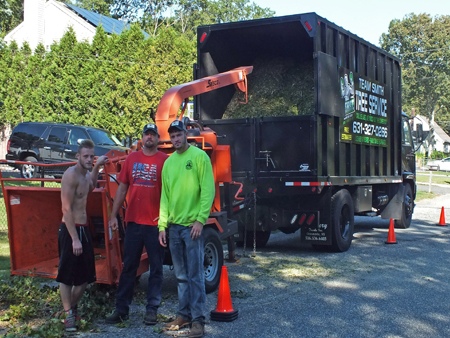 Trained by Gerry and Phil Capobianco, the former amateur standout, turning pro in 2009 quickly gained the moniker "The Beast" for his all-in training regime and his workman like ring performances. here's what "The Beast" had this to say about his new enterprise. "Business and boxing are a lot alike. They're both extremely demanding, competitive and require an exhaustive, full-on amount of effort and attention to detail."
On turning his attention to knocking down trees instead of opponents, Smith made it perfectly clear he fully intends to bring the same passion, tenacity and power to his new business that he does to the ring. A vision concisely evident by his new business motto, "Call Us Last: "WE Knockout the Competition" one by the way parallels his boxing career.
Continuing his non-boxing training (running and calisthenics) while awaiting full medical clearance Smith Jr. says he expects to be back into full boxing mode in the upcoming months following a recommended dental surgery.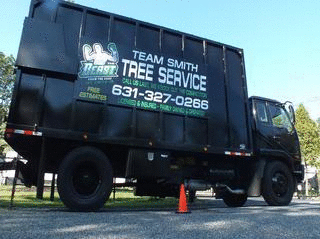 In closing "Smith quickly clarified his current boxing vision declaring: "First I have to give full credit to Barrera for his victory but I'm fully focused on introducing him to the "Real Beast".
For tree concerns you can contact Team Smith at 631-327-0266 or JoeSmithJr.com