WBC heavyweight champion Deontay Wilder overcame adversity after getting rocked and wobbled in round 7 stopping the tough Cuban Luis "King Kong" Ortiz in round 10.
The fight started off very boring with little action, Wilder who came in a career low of 214 pounds was very cautious of the much heavier Ortiz and both fighters were just trying to find their range.
Almost all of the early rounds were close but Ortiz did the majority of the ring generalship by pushing Wilder back giving him the edge.
In the 5th round Wilder was able to land his right hand and drop Ortiz toward the end of the round, Ortiz survived and went on to his stool.
The 6th round was another lackluster round with a few wild flurries by both.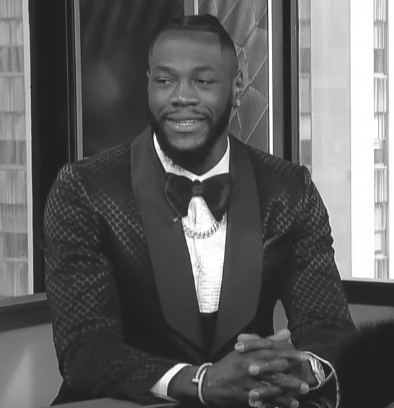 The 7th round was mostly Wilder off his back foot with a flicking jab until the last part of the round when Ortiz landed his hard right hook and followed up with vicious combos stunning Wilder over and over.
The ref kept his eye on Wilder as he was trying his hardest to clinch the Cuban, the time was running out and Wilder looking out on his feet was able to survive the heavy hands of Ortiz and sat on his stool still dizzy.
The 8th round Ortiz came on strong while Wilder was able to keep him at bay while on wobbly legs, Ortiz had his moments but he was allowing the American to recover and the round ends with Ortiz winning that round due to activity.
Round 9 starts with both fighters cautious again, but Ortiz let Wilder recover as he got caught with hard punches toward the end.
The 10th round was the changing point, it showed that Wilder was a true champion, he was keeping Ortiz at range and was able to catch him with his signature right hand and several good shots to drop him, Ortiz was clearly hurt and Wilder saw blood and jumped on him again dropping him again with power shots forcing the ref to call it off at 2:05 of round 10.
This fight showed in boxing especially the heavyweight division anything can happen when both fighters have fight changing power.
Up next for Wilder could be a unification with the winner of Anthony Joshua vs. Joseph Parker. Joshua is the favorite in that fight and likely to win the bout against the smaller New Zealand WBO champion.
A Wilder vs. Joshua super-fight would be a huge historical fight to crown the first undisputed unified heavyweight champion of the world since Lennox Lewis in 1999, and pit USA vs. Great Britain in an international affair that would make a lot of money.