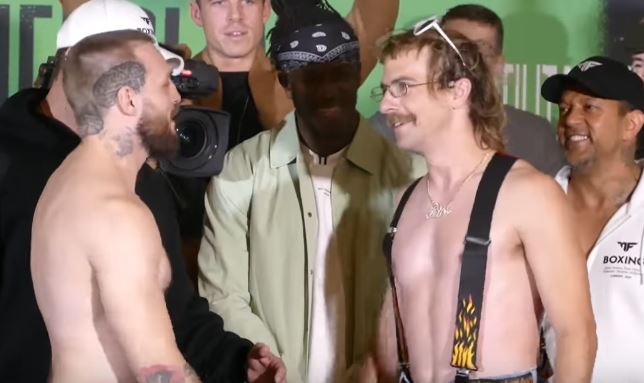 MF & DAZN: X Series 002: Jay Swingler vs. Cherdleys will take place at the Utilita Arena in Sheffield, England on Saturday, Oct. 15 and will be live streamed on DAZN.
The Misfits and DAZN X Series is a new boxing show started by internet personality and YouTube star KSI in partnership with Wasserman boxing that airs on DAZN.
KSI is one of the biggest YouTuber's out of Great Britain and he is also a boxer who headlined beat American YouTuber Logan Paul in Los Angeles. KSI headlined the inaugural MF & DAZN X Series: KSI vs Swarmz & Luis Alcaraz Pineda in August when he fought two opponents in one night.
Saturday's event will be the second one in the series and it is loaded with influencers and social media stars going head to head in the ring.
The main event pits popular British YouTuber Jay Swingler against American actor and YouTuber Cherdleys, they will face off in a middleweight bout.
This will be Swingler's second boxing match, in 2018 he lost by unanimous decision to AnEsonGib and believes he will prevail over Cherdleys and get in the win column.
MF & DAZN: X Series 002 Fight Card
Super Middleweight – Jay Swingler vs. Cherdleys
Light Heavyweight – Slim vs. Ryan Taylor
Cruiserweight – JMX vs. Ginty
Women's Super Featherweight – Astrid Wett vs. Keeley
Crusierweight – Ashley Rak-Su vs. Anthony Taylor
Heavyweight – DTG vs. Halal Ham
How To Watch Jay Swingler vs. Cherdleys
The event takes place on Saturday, October 15, 2022 at 7 p.m. BST / 2 p.m. ET / 11 p.m. PT and will live stream exclusively on DAZN. For more information on how to watch visit: DAZN.com