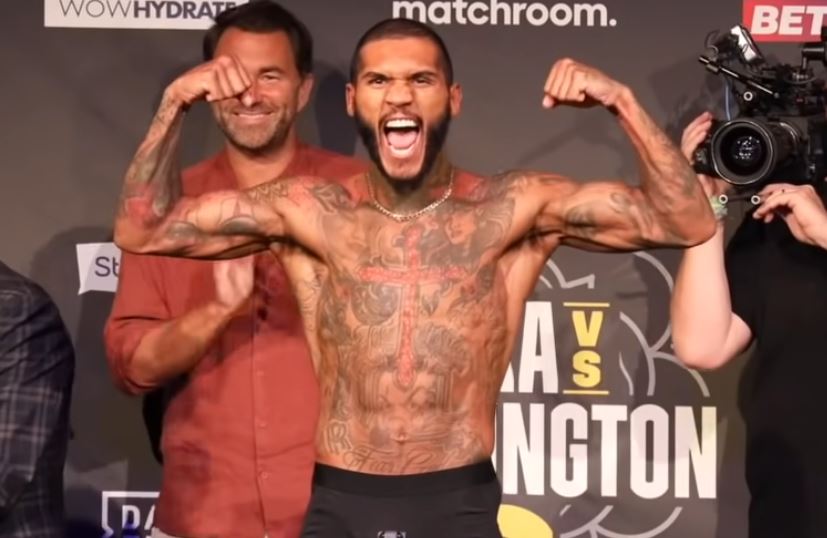 The sport of boxing has become similar to a sideshow in recent years. The rise of YouTube boxing stars like Jake Paul and KSI, and the social media boxing matches have almost made a mockery of the sport.
I get it, the money rules everything and if they can get paid and make money more power to them, but there has to be a line drawn to say hey fighting elderly retired fighters like Jake Paul did against retired UFC legend Anderson Silva is off limits.
Promoter Eddie Hearn recently said there are talks with Conor Benn on a possible Manny Pacquiao showdown in the months to come. Benn is a young and fresh 26 years old and Pacquiao is worn out 44 years old who retired from boxing after his loss to Yordenis Ugas in 2021.
This is Pacquiao vs Benn match up is another ridiculous fight. Benn said Pacquiao is one of his favorite fighters growing up, yet he has no shame in his game and is willing and ready to beat up a well past prime fighter he once looked up to.
Benn popped dirty twice for the banned substance clomifene a female fertility drug that helps raise testosterone levels in males prior to his scheduled showdown with Chris Eubank Jr. and the British boxing commission rightfully blocked the fight from going forward. Benn has since proclaimed his innocence and he didn't try to cheat by taking Performance enhancing drugs.
If Benn wants to be taken serious as a boxer and salvage his image after the dirty drug tests, he needs to pursue younger top contenders not older past prime legends in their mid 40s. Even if the offer to fight Pacquiao arises he should reject it and make a public statement to the media that he wont beat up a legend like Pacquiao and rather make his name off climbing the ladder to title contention.
He already has a tainted image and has come off as a villain especially when he went to social media after Chris Eubank Jr was knocked out by Liam Smith and claimed if he fought Eubank it wouldn't go passed 2 rounds. Well it seems Benn forgot the reason the fight never happened was due to his failed drug tests.
If Benn faces Pacquiao and knocks him out cold it will just make him even more disliked by the boxing world. If he decides not to fight Pacquiao which would be a lucrative fight in the UK, he would at least show some form of principle and people would gain some respect for him after failing drug tests.

I am an avid fan of boxing and video games. My first fight of memory was watching Prince Naseem Hamed destroy Kevin Kelly. I enjoy all aspects of the sport. My favorite current boxer is Manny "Pacman" Pacquiao. My favorite boxing match is Diego Corrales vs. Jose Luis Castillo 1. I love watching boxing on Pay-Per-View more than being there live because you can really enjoy and watch the action from the best view.