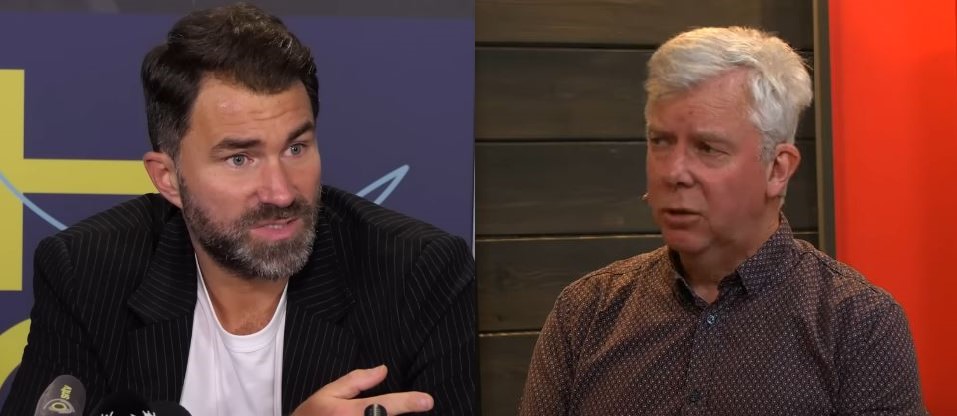 Eddie Hearn is a prominent boxing promoter, known for his work with fighters such as Anthony Joshua, Dillian Whyte, and Katie Taylor. Donald McRae is a highly respected journalist who has covered the sport of boxing for many years, and has won multiple awards for his writing. In early 2021, the two men had a public disagreement regarding Hearn's approach to promoting the sport.
The disagreement began when McRae wrote an article for The Guardian, in which he criticized Hearn for his focus on spectacle over substance. McRae argued that Hearn's emphasis on social media hype and flashy events was undermining the integrity of the sport, and that he was failing to give boxing fans the fights they wanted to see.
Hearn responded to the article in a heated interview with iFL TV, a popular YouTube channel that covers boxing. He accused McRae of being out of touch with the sport, and of not understanding the realities of promoting fights in the modern era.
Hearn defended his approach, saying that he was giving fans what they wanted, and that his events were attracting huge crowds and generating significant revenue.
The exchange between the two men sparked a wider debate within the boxing community about the direction of the sport. Some argued that Hearn's approach was innovative and necessary to attract a younger audience, while others agreed with McRae's criticisms, saying that the sport was becoming too commercialized and losing its soul.
Despite their disagreement, both Hearn and McRae are respected figures within the boxing world, and their contributions to the sport cannot be denied.
It remains to be seen whether the tensions between them will continue, or whether they will find a way to work together in the future… Or could we see Hearn Vs McRae in the ring?