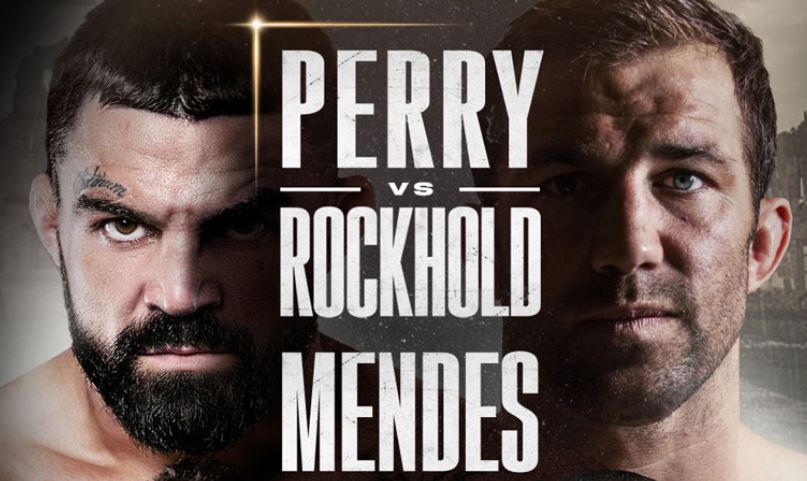 The BKFC 41: Mike Perry vs. Luke Rockhold, Bare Knuckle Fighting Championship event will take place on Friday, April 29, 2022, at the 1STBANK Center in Broomfield, Colorado.
The co-main event is Chad Mendes vs. Eddie Alvarez and the Women's Flyweight Championship Bout between current champion Christine Ferea and former champ Bec Rawlings will also be on the card.
The BKFC (Bare Knuckle Fighting Championship) is one of the fastest growing combative sports in the world and it is quickly becoming a place for fighters from all types of combat to make a home.
BKFC 41 is the most star-studded event in the companies history with a stacked card featuring former world champions and contenders in the UFC and boxing.
"Platinum" Mike Perry is undefeated in the sport of bare knuckle boxing, he took the sport on since he left the UFC and has been excelling in it. Perry is known for his power punching and ability to take punishment and dish it out and on Saturday night he is going to bring it against former UFC champion Luke Rockhold.
Luke Rockhold held the UFC middleweight title and now he is entering his second phase of his fighting career and signed a deal with the BKFC to test out the young sport and see how he does against the very tough Mike Perry in his bare knuckle debut.
Former UFC lightweight champion Eddie "The Underground King" Alvarez will make his BKFC debut against former UFC fighter Chad "Money" Mendes.
Current Women's BKFC Flyweight Champion Christine Ferea will go head to head with the former champ Bec Rawlings in what has the potential to be fight of the night.
Heavyweight MMA veteran "Big" Ben Rothwell will take on Josh Copeland in a special feature.
Former boxing star Mike Alvarado will also be making his debut on the card and fight fans will be able to watch the action live online via Pay-Per-View.
BKFC 41: Colorado takes place on Saturday, April 29, 2023 at 9 pm ET / 6 pm PT.
If you want to watch BKFC 41 Mike Perry vs Luke Rockhold online, you have a few options:
Live Stream on FITE TV: You can purchase and watch the event live on FITE TV. You can access the event on the FITE website or the FITE app, which is available on most devices. You can also purchase and watch the event on the BKFC website for $49.99: https://bkfc.live/pay_per_view/bkfc-41/.