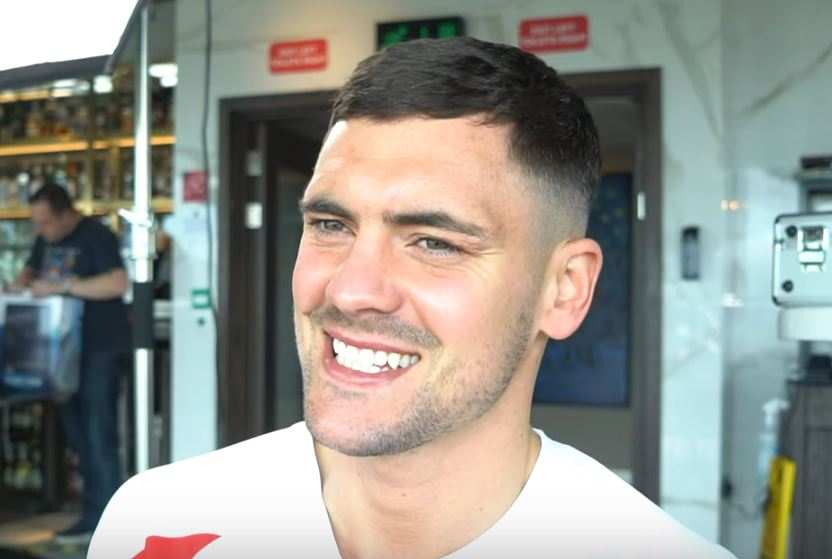 Keiran Smith, the British Middleweight Title challenger, recently spoke to Dev Sahni on The Unibet Lowdown. He discussed his upcoming clash with champion Denzel Bentley.
The highly anticipated fight is set to take place on April 15th at the Copper Box Arena. It is on the undercard of Joe Joyce's showdown with Zhilei Zhang, and will be broadcast live on BT Sport.
Smith, who is currently ranked number four in the UK at middleweight, is coming off a nine-fight winning streak. He is looking to take his career to the next level with a win over Bentley. The Scottish boxer, who has a 16-0-0 record, expressed his excitement about the fight and the opportunity to compete for the British Middleweight Title.
During the interview, Smith discussed his training and preparation for the fight. He stated that he had been working hard with his team to ensure that he was in the finest shape possible for the upcoming bout. He also spoke about his opponent, Denzel Bentley, whom he described as a tough and talented fighter.
Smith acknowledged that Bentley is the champion for a reason, but he is confident that he has what it takes to defeat him. He stated that he was looking forward to the challenge and believes his skills and determination will be enough to secure victory.
When asked about his future plans, Smith revealed that he is focused on the present and is focusing on the upcoming fight. However, he expressed his desire to compete at the highest level and challenge for world titles.
In conclusion, Keiran Smith's upcoming fight against Denzel Bentley is one of the most anticipated bouts. With both fighters boasting impressive records and skills, the fight promises to be a thrilling contest for boxing fans.
Smith's confidence and determination, coupled with his impressive winning streak, make him a formidable opponent for the champion. Fans can expect an exciting showdown at Copper Box Arena on April 15th. It's Scotland vs. U.K, all over again.