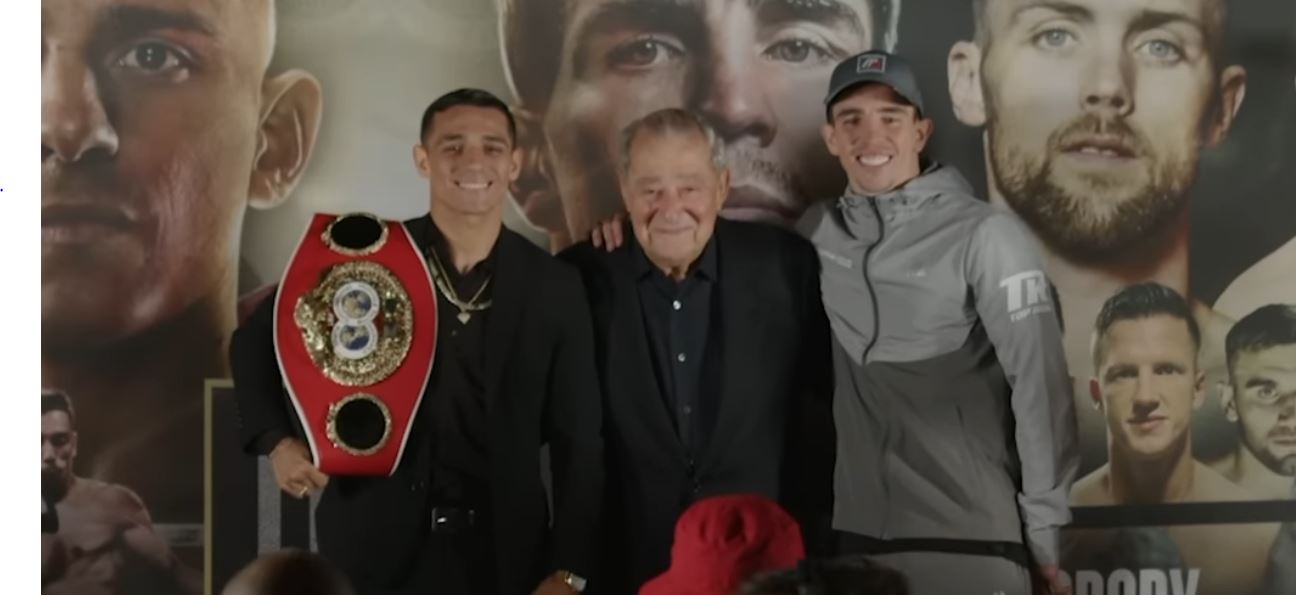 On May 27th, beloved Irish boxer Michael "Mick" Conlan will get another crack at the featherweight world title when he takes on champion Luis Alberto Lopez, live from the SSE Arena in Belfast, Northern Ireland.
Conlan (18-1, 9 KOs) first fought for a world title in March of 2022 when he took on WBA featherweight champion Leigh Wood. In the fight Conlan was winning up until the final seconds of the 12th and final round when he got greedy trying to finish strong in a fight he already had in the bag and got caught and knocked out. It was one of the greatest late round finishes in boxing history but it also was an upsetting moment for Conlan because he suffered his first professional defeat and failed to bring home a world championship in front of the Irish crowd.
Tonight he has another opportunity to become a world champion and this time he takes on a tough Mexican champion.
Lopez (27-2, 15 KOs) comes from Mexico and is heading into Ireland with the belt and plans on returning home with the title. Lopez won the IBF featherweight belt against Josh Warrington and this will be his first title defense and he wants to pull off another upset.
The card is promoted by Top Rank and will be broadcast on ESPN+ in the United States and BT Sport in the United Kingdom.
Fight Card
Featherweight Championship – Luis Alberto Lopez (Champ) vs. Michael Conlan (IBF Title)
Featherweight – Nick Ball vs. Ludumo Lamati
Super Featherweight – Anthony Cacace vs. Damian Wrzesinski
Light Welterweight – Pierce O'Leary vs. Alin Florin Ciorceri
Super Flyweight – Conor Quinn vs. Juan Hinostroza
Super Middleweight – Padraig McCrory vs. Diego Ramirez
Lightweight – William Hayden vs. Jordan Ellison
Welterweight – Kieran Molloy vs. Lesther Espino
Middleweight – Fearghus Quinn vs. Ruben Angulo
Featherweight – Kurt Walker vs. Maicol Velazco
Middleweight – James Freeman vs. Jordan Grannum
Lightweight – Callum Thompson vs. Marian Marius Istrate
How to watch Lopez vs. Conlan featherweight championship fight live, date and start time
The fight begins at 1:30 pm ET / 10:30 am PT on Saturday, May 27, 2023 and will be live streamed on ESPN+ in the United States and on BT Sport in the UK. For more information visit: www.TopRank.com