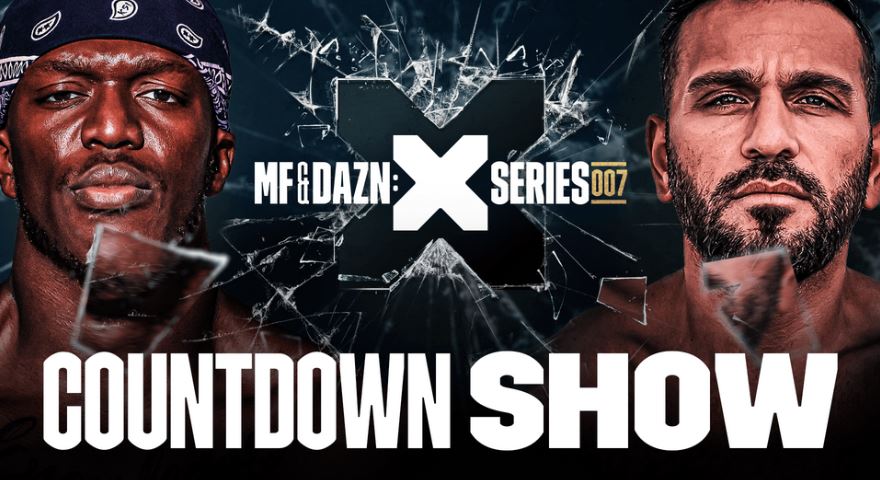 MF & DAZN X Series 007: KSI vs. Joe Fournier takes place at Wembley Arena in London, England on May 13 and will be live streamed on DAZN. A FREE live stream prelim countdown show will be broadcast on DAZN's YouTube Channel before the main card.
Misfits boxing founder KSI will headline the event against British entrepreneur Joe Fournier in a six round cruiserweight exhibition bout.
KSI is the most popular British YouTuber and one of the early key figures who popularized crossover boxing events with influencers and social media stars when he fought Logan Paul in 2018.
Joe Fournier is known in the night club industry and has a professional boxing record of (9-0, 9 KOs, 1 NC) and is confident he will dethrone KSI in Misfits Boxing.
The other fight on the card that has a lot of buzz is the return of popular Filipino TikTok star turned boxer Salt Papi who is taking on MMA veteran and crossover boxing fan favorite Anthony Taylor in a cruiserweight bout set for three rounds.
Salt Papi has gained popularity for his unimposing look and shocking boxing ability, when fans first saw him they thought he was not impressive because he wasn't built like a muscled up Adonis, but he has power and speed. Even the great Manny Pacquiao spoke to him on the phone and told him he would like him to fight on his undercard if he returns to boxing.
Misfits & DAZN X Series 007 fight card
Cruiserweight – KSI vs. Joe Fournier
Light Heavyweight – Deji Olatunji vs. Swarmz
Cruiserweight – Salt Papi vs. Anthony Taylor
Cruiserweight – ViruZz vs. DK Money
Women's Super Bantamweight – Tennessee Thresh vs. Paigey Cakey
Women's Super Bantamweight – Little Bellsy vs. Lil Kymchii
Prelims
Heavyweight – WingsOfRedemption vs. Boogie2988
Super Lightweight – Corn vs. Unbaer
Heavyweight – Luis Nestor vs. Archie King
Light heavyweight – Zuckles vs. Mystery Opponent
Watch the MF & DAZN X Series 007: KSI vs. Joe Fournier Free Live Stream Countdown Show on YouTube at 1:00 PM ET / 10:00 AM PT on Saturday, May 13, 2023.