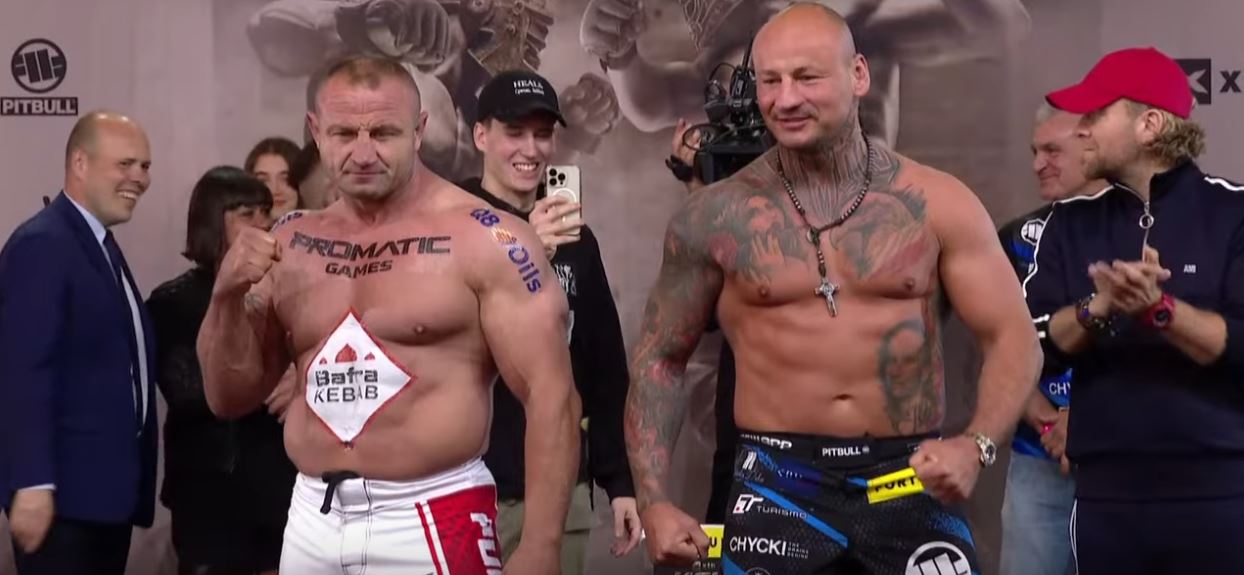 Konfrontacja Sztuk Walki returns to action with KSW 83 Colosseum 2: Mamed Khalidov vs. Scott Askham 3, special attraction Mariusz Pudzianowski vs. Artur Szpilka, the event will be held at the PGE Stadion Narodowy in Warsaw, Poland on June 3rd, live stream on KSWTV.
The main event at KSW 83 is a rubbermatch between Mamed Khalidov and Scott Askham. The pair are one and one, and this bout will settle the score. Askham the former UFC fighter out of England, won the first fight via decision. In the rematch Khalidov knocked out Askham with a flying switch kick in the first round for the win, and now they will try to end the chapter to see who truly is the better man.
Askham believes the rematch was a fluke and Khalidov got lucky with the flying kick knockout in the first round, the British fighter vows not to make the same mistake and be more aware of the possibility of a sneak KO.
Khalidov must continue the element of surprise in order to avoid a grueling battle that could go to the judges to avoid another Askham victory.
The special feature bout of the evening puts former World's Strongest Man Mariusz Pudzianowski against former Heavyweight boxing contender Artur Szpilka in a heavyweight battle for the ages.
Szpilka believes he will have the handspeed and KO power to put the strongman away but Pudzianowski will rely on his strength and try to grapple the former boxing contender and take away his stand up to bring the fight to the ground.
KSW 83 Fight Card
Middleweight – Mamed Khalidov vs. Scott Askham
Lightweight – Marian Ziolkowski vs. Salahdine Parnasse
Heavyweight – Mariusz Pudzianowski vs. Artur Szpilka
Middleweight – Pawel Pawlak vs. Tomasz Romanowski
Heavyweight – Arkadiusz Wrzosek vs. Bogdan Stoica
Middleweight – Michal Materla vs. Radoslaw Paczuski
Lightweight – Roman Szymanski vs. Valeriu Mircea
Featherweight – Daniel Rutkowski vs. Adam Soldaev
Lightweight – Maciej Kazieczko vs. Leo Brichta
Heavyweight – Krzysztof Glowacki vs. Patryk Tolkaczewski
Catchweight – Sebastian Romanowski vs. Mariusz Joniak
KSW 83 Colosseum 2: Mamed Khalidov vs. Scott Askham takes place on Saturday, June 3, 2023 at 12:00 PM ET / 9:00 AM PT, Live Stream Pay-Per-View on KSWTV.
For more information on how to watch visit: https://kswtv.com/tv/kswmma