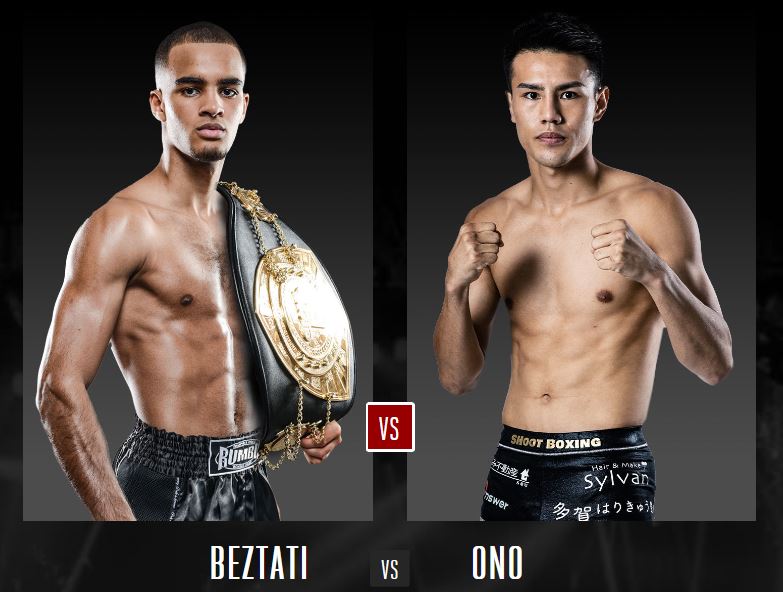 GLORY 87 hosts a four-man heavyweight tournament at the Rotterdam Ahoy arena in the Netherlands, that also features a lightweight championship bout Tyjani Beztati vs. Kaito Ono on August 19, with a FREE live stream preliminary fight card on YouTube.
The leading kickboxing organization will have a stacked fight card which showcases a one night tournament between four heavyweight contenders with the winner advancing to the GLORY heavyweight Grand Prix later this year and a chance at $500,000 prize money.
The four heavyweight contestants are Mohamed Amine (29-5, 16 KOs), Bahram Rajabzadeh (62-1, 56 KOs), Martin Terpstra (21-5, 11 KOs), and Uku Jurjendal (18-7, 14 KOs).
In the co-main event Tyjani Beztati (24-4, 9 KOs) will defend his GLORY lightweight championship against Japanese challenger Kaito Ono (51-6-1, 22 KOs).
Before the main card, fans can watch the Free GLORY kickboxing prelims featuring Imad Hadar (19-2, 7 KOs) vs. Bartosz Muszynski (26-3) in a middleweight bout and heavyweights Nikola Filipovic (10-2, 6 KOs) and Cristian Ristea (44-21, 10 KOs) will face off in the heavyweight tournament reserve bout.
Glory 87 Rotterdam Ahoy Fight Card
Heavyweight Tournament Final – Winners of Semifinal Bouts Fight
Glory Lightweight Championship – Tyjani Beztati (Champ) vs. Kaito Ono
Middleweight – Michael Boapeah vs. Sergej Braun – middleweight
Welterweight – Murthel Groenhart vs. Cihad Akipa – welterweight
Featherweight – Jan Kaffa vs. Mohamed El Hammouti – featherweight
Heavyweight Tournament Semifinal – Mohamed Amine vs. Bahram Rajabzadeh
Heavyweight Tournament Semifinal – Uku Jurjendal vs. Martin Terpstra
Prelim Live Stream Card
Middleweight – Imad Hadar vs. Bartosz Muszynski
Heavyweight – Nikola Filipovic vs. Cristian Ristea
Watch the Glory 87 Kickboxing Live Stream Preliminary fight card on Saturday, August 19, 2023 at 1:00 PM ET / 10:00 AM PT on YouTube.