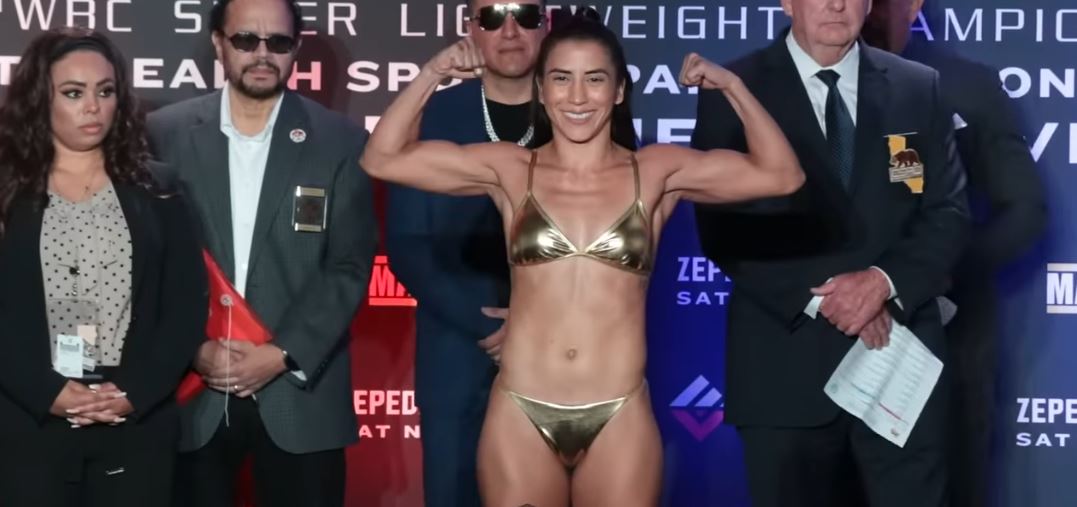 Golden Boy Fight Night heads to Costa Rica the home of women's IBF and WBO minimumweight champion Yokasta Valle as she defends her world titles against Mexican challenger Anabel Ortiz in the main event of the November 4th live stream broadcast.
Yokasta "Yoka" Valle (29-2, 9 KOs) is one of the top female boxers in the world and she trains out of Los Angeles, California but on Saturday night she will be in front of a packed crowd of her Costa Rican countrymen ready to cheer her on live.
The 31-year-old Valle wants to unify the minimumweight titles against the undefeated WBA and WBC champion Seniesa Estrada in the future, but first she must take care of business tonight against a very tough challenger.
The woman who will share the ring with her on the Golden Boy Fight Night event will be 37-year-old former two-time world champion Anabel "Avispa" Ortiz (33-5, 4 KOs) of Mexico.
Ortiz is past her prime but still has the experience under her belt and tricks that could trouble the champion who is at the peak of her career.
The event will be broadcast on various platforms. DAZN will live stream the event as well as Facebook live and YouTube. Golden Boy Promotions is the promoter and the fight card is loaded with good match ups that any boxing fan will enjoy.
Golden Boy Fight Card
Women's Minimumweight Championship – Yokasta Valle vs. Anabel Ortiz (IBF/WBO Titles)
Welterweight – Santiago Dominguez vs. Nolberto Casco
Lightweight – Jose Alvarado Rivera vs. Moises Garcia
Bantamweight – Julio Herrera Miranda vs. Dennis Espinoza
Women's Middleweight – Maricela Cornejo vs. Cynthia Lozano
Lightweight – Joshua Jimenez vs. Nicasio Campos
Featherweight – Antonio Flores vs. Manuel Gonzalez
Women's Bantamweight – Merari Vivar vs. Griselda Tumax
Light Welterweight – Yamil Luna Hidalgo vs. Ivan Ubeda
Watch Golden Boy Fight Night: Yokasta Valle vs Anabel Ortiz Championship Boxing Live Steam on Saturday, November 4, 2023 at 8:00 PM ET / 5:00 PM PT on YouTube.