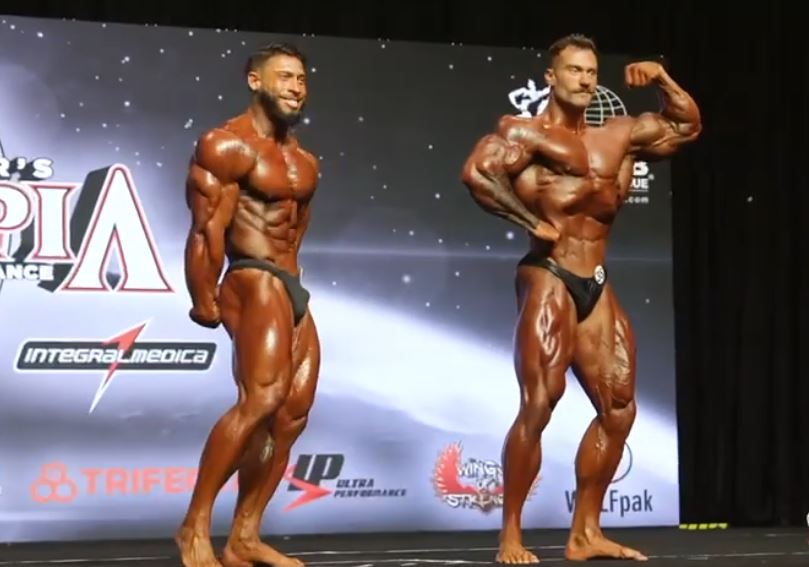 The greatest bodybuilders, physique and fitness models on the planet earth will posedown at the 2023 Mr. Olympia event on November 4th at the Orange County Convention Center in Orlando, Florida.
OlympiaTV will handle the live stream broadcast, available for purchase on Pay-Per-View, fans can catch the festivities and contests from Mr. Olympia, Ms. Olympia, Men's Physique, Classic Olympia, Figure, Bikini, and more.
One of the most popular competitions on the broadcast will be the Classic Physique competition where bodybuilders have a more aesthetic build as opposed to the mass monsters of today. The Classic Physique features throwback builds without the big guts, and the main model of the 70s and 80s bodybuilding was former Mr. Olympia Frank Zane known for his slimmer more aesthetic build.
Chris Bumstead of Canada is the reigning champion in the Classic Physique division and he has tough competition against Brazilian contender Ramon Dino.
In the main event the reigning Mr. Olympia Hadi Choopan will try to capture his second title and continue what he hopes is a long win streak. Brandon Curry the former Mr. Olympia is hoping to make a comeback and knockoff Choopan to claim the top spot. Derek Lunsford, Samson Dauda, Chinedu Andrew Obiekea (Andrew Jacked), and Hunter Labrada are all favorites to compete for the top 3 spots.
2023 CLASSIC PHYSIQUE OLYMPIA CONTESTANTS
Woilid Baatout (France)
Chris Bumstead (Canada)
Ramon "Dino" Rocha Queiroz (Brazil)
Urs Kalecinski (Germany)
Mike Sommerfeld (Germany)
Eric Brown (USA)
Daniil Famponte (USA)
Andrei Kozhokar (Russia)
Michael Daboul (United Kingdom)
German Pastor (Spain)
Eric Wildberger Lisboa (Brazil)
Samuel Paquin (Canada)
Damien Patrick (USA)
Damian Kuffel (Poland)
Vahid Badpei (Iran)
Laszlo Kiraly (Hungary)
Antoine Loth (Spain)
Carlos Dommar (USA)
Fabio Junio Ramos Vale (Brazil)
John Le (Canada)
Marcus Perry (USA)
Diego Alejandro Galindo (Brazil)
Matthew Greggo (USA)
Stephane Matala (France)
Jared Thompson (USA)
Jae Hun Park (South Korea)
Alejandro Cambronero (Costa Rica)
Eduardo Oliveira (Brazil)
Shicheng Jin (China)
Shi Tian Wang (China)
Wesley Vissers (Netherlands)
Christopher Ziller (Germany)
Gabriel Zancanelli (Brazil)
Courage Opara (USA)
Terrence Ruffin (ISA)
Maxime Yedess (France)
Breon Ansley (USA)
Hasan Alibrahim (Netherlands)
Junior Javorski (Brazil)
Mr. Olympia 2023 Live Stream Bodybuilding Contest, How to Watch, Start Time and Winners Results
Mr. Olympia 2023 takes place on Friday, November 3 at 6:00 PM ET/PT for prejudging, and Saturday, November 4 at 7:00 PM ET/PT for the Finals main results show. Watch the event live to find out who made the winners list.
For more information visit: https://www.olympiaproductions.com/