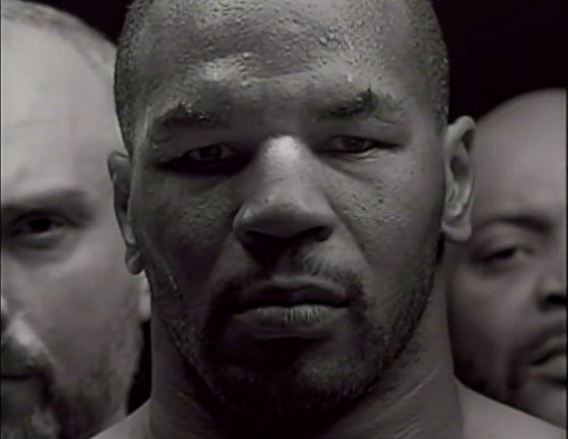 This Message was sent to us by Mr. Steve Lott in response to the post Mike Tyson Documentary Will Hit Theaters April 24, 2009:
As the former assistant manager of Mike Tyson I was shocked at the lies and fabrications Mike told in this movie.
I was asked to screen this documentary by ESPN which owns the rights to most of the various Tyson fight videos used in the movie.
I was more interested in what Mike had to say.
The lies he told were:
1. He was always an addict
2. He was always an alcoholic
3. He always had demons
4. Managers Jacobs and Cayton signed him when he was underage
4. Managers Jacobs and Cayton were "slave masters"
It is obvious that Mike's new manager, Harlan Werner, is just as devious as Robin Givens, Don King and Shelly Finkel, the people responsible for Mike going from being the world's most popular athlete (1987 European AP poll) to the bum of the century.
In this film Mike completely ignores the period, 1984-1988. when he was a super hero with original managers Bill Cayton and Jim Jacobs. During that time he was the darling of corporate America as evidenced by his being hired to do network TV commercials for Pepsi Cola, Nintendo Video and Kodak Film. Not enough – he was hired by the New York City Police Department, the FBI and the Drug Enforcement Administration to do PSA's. The Police and FBI do not usually hire people to act as role models who are addicts or who have demons. (Please see link below for photos of these campaigns)
Mike was interviewed by the New York Times before he went to Cannes for the debut of the movie. In the interview he told lie after lie about his life. Here is a link to the article:
Mike Tyson Film Takes a Swing at His Old Image
Here is the link to the letter I wrote to the Times that was printed:
Mike Tyson: The Good Old Days
Two years ago, when I first learned that this movie was to be made I warned Tyson's manager, director James Toback, as well as the producer of the film, Jeffrey Berg, that Mike would lie to protect himself from looking like a buffoon.
I gave them specific details of what should be done to bring Mike back into the public eye in a very positive way.
These details were:
1. Dump all the bums that surround Mike and replace them with an old friend of Mike's who recently retired from the FBI
2. Get rid of the insane facial tattoo – no questions asked.
3. Have the FBI friend pull some strings to get Mike to Iraq to do exhibitions for the troops for a period of 6 months. Exhibitions to include the opportunity for every man stationed there to get one minute in the ring with Tyson for fun.
4. After six months bring Mike back to the United States and begin doing fund raising exhibitions for Police Departments and Fire Departments.
Mike's manager Harlen Werner ignored me completely.
The reason – none of my suggestions would put money in Werner's pocket. And that is his only objective.
My entire correspondence with Werner, the film's producers, as well as documents and photos proving Mike's huge hero status with Cayton and Jacobs may be found at this website:
http://www.cyberboxingzone.com/news/archives/00004333.htm
Steve Lott
Mike Tyson Assistant Manager
1984-1988