By Lester Salvador
I've discussed the upcoming Miguel Cotto vs. Manny Pacquiao fight many times with my friends and casual boxing fans I run into.   I've seen how the media can hype up a fighter and make him out to be something he is not, especially in Manny's case.
It always makes me laugh when you witness people buying into the Pacman hype train, I had a good laugh today when this woman was talking about the fight at Starbucks, she said "Manny Pacquiao will knock out that Mexican boxer on Saturday" funny she didn't even know who Cotto was and called him Mexican when he is Puerto Rican.
Manny Pacquiao has fooled people into believing he is some kinda mythical beast, Pacman was dealt a lucky hand with his opponents fighting them at the right time.  It is no secret that Pacman was able to catch these guys on the tail end of their careers or in unfair circumstances like catch-weights.
Freddie Roach and Manny Pacquiao have picked the wrong guy this time, they think Miguel Cotto is not the same fighter, but they will be in for a shock on November 14 in Las Vegas.
The main reason why this fight will be in favor of Cotto is because of his superior timing, especially with his left jab.  Manny has trouble with jabs and counters, Miguel Cotto has one of the best timed left jabs in the game today.  Miguel Cotto has proven his jab is no joke! Most recently Joshua Clottey who had never been knock down before fell victim to Cotto's stiff jab.
Pacquiao can do his fancy martial arts movements all he wants, but once Cotto lands his heavy counter jab he can drop the Filipino or even worse Knock him out cold.
For those of you who do not believe me watch the video below.  Pachuggers might be bit nervous after watching this footage.
Nedal "Skinny" Hussein vs. Manny "Pacman" Pacquiao at 122 pounds

If Manny was dropped by a soft jab like that imagine if Cotto lands his powerful jab?
Discuss this and other boxing events in the Now Boxing Forum (membership is FREE)
Submit Your Article to Nowboxing.com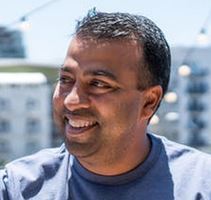 I love the sweet science of boxing and enjoy sharing my opinion on it.  Boricua!