By NowBoxing Staff
Former welterweight boxing champion Ricardo "Matador" Mayorga has signed with Florida based Mixed Martial Arts SHINE promotions and will have his MMA debut sometime next year, rumored date is March of 2010.
Mayorga filed a lawsuit in September of  2009 against his former promoter Don King for failing to arrange fights, and violating the Muhammad Ali Boxing Reform Act.
Mayorga known for his prefight trash talk and machismo, believes he could make a splash in MMA having fought many street fights growing up in Nicaragua.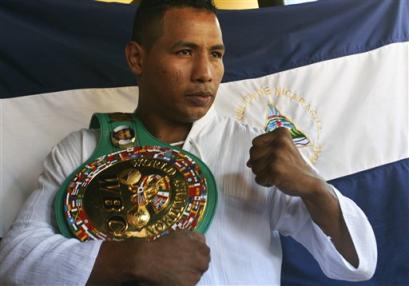 A possible opponent for the macho Nicaraguan is former UFC fighter and MMA veteran Din Thomas.  Thomas recently signed with SHINE Fights as well and has shown major interest in being Mayorga's first opponent with the promotions.
Some speculate the reason Mayorga has entered into MMA is because he is no longer a top tier boxer and can no longer compete with the top level welterweights and junior middleweights like Manny Pacquiao, Floyd Mayweather Jr., Paul Williams,  Sergio Martinez just to name a few.
Ricardo Mayorga's last boxing match took place in 2008 against Sugar Shane Mosley at the Home Depot Center in Carson, CA on HBO, Mayorga lost by a 12th round KO.
Mayorga is not the first boxer past his prime to dip into Mixed Martial Arts, some boxers who have tried MMA are Ray Mercer who got choked out by Kimbo Slice and knocked out former UFC heavyweight champion Tim Sylvia in the first round, Butterbean who fought in PRIDE and other japanese based promotions, Jeremy Williams who is famous for being knocked out by Samuel Peter, and Tommy Morrison who had a modified rules MMA bout.
Discuss this and other boxing events in the Now Boxing Forum (membership is FREE)