By Lester Salvador
I've had my suspicions of Manny Pacquiao and his team before, but hearing the news of him not willing to take the same drug tests that Floyd Mayweather Jr. is willing to take answered everything.
Why would a man who claimed to never use Steroids and boxes for a living be afraid to get a little bit of blood taken?  It makes no sense, especially when Pacquiao has no problem getting Tattoos with a painful needle.
Below are pictures of Manny Pacquiao before and after the first photo is Manny Pacquiao a few years ago the second photo is Manny at the Miguel Cotto weigh ins: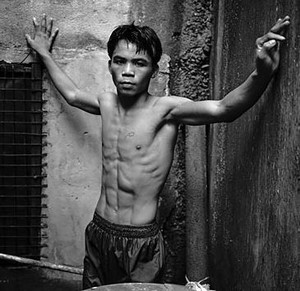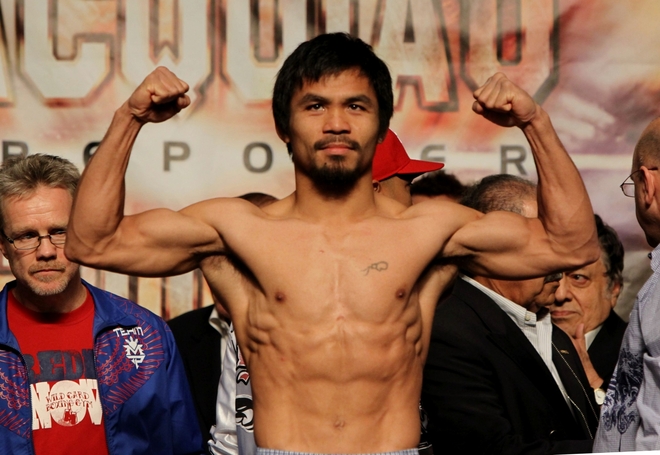 The answer is…. because they may have something to hide.  If they are backing down from the biggest fight in the history of boxing over a simple randomized blood test and using the excuse that Pacquiao will be weak is very fishy.  It seems more like he is scared to fight Mayweather Jr. and looking for a way out.
What more does Pacquiao want?  Mayweather already accepted a 50-50 split of revenue even though Mayweather Jr. is clearly the bigger draw, Mayweather accepted the $10 million dollar fine for every pound Mayweather goes over the 147 pound limit at the weigh ins and Mayweather agreed to use the 8 ounce punchers gloves that Pacquiao favors.
If Manny was really clean like he claims, then take the test, he gets hit in the face for a living for crying out loud more fighters have died from brain injuries than having a small amount of blood taken out of their arm.
Got an Opinion? Submit Your Article to Nowboxing.com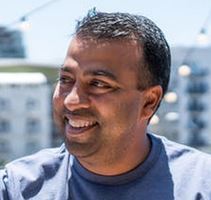 I love the sweet science of boxing and enjoy sharing my opinion on it.  Boricua!