Got an Opinion? Boxing Fans Submit Your Article to Nowboxing.com
In a report by TMZ, former heavyweight boxing champion of the world Evander "The Real Deal" Holyfield is trying to get his child support payment's to Ex-wife Janice Itson modified because his income has decreased significantly and he is no longer making the same amount of money that he was 10 years ago.
Holyfield has been in financial trouble the last several years, he was in jeopardy of losing his Georgia mansion and has been reported to have several other children from different women that he also has to support financially.
Evander Holyfield at age 47 will continue to fight to help make ends meet.  Holyfield will take on South African Francois Botha on February 20 for the WBF title at Nelson Mandela Memorial Stadium in Kampala, Uganda.
Click the photo of Evander Holyfield to read the full TMZ report: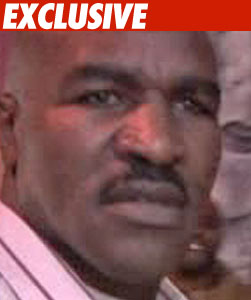 Tune in to TMZ on TV weekdays Monday through Friday (check http://www.tmz.com/tmztv/ for syndicated/local listings)
Discuss this and other boxing news in the Now Boxing Forum (membership is FREE)