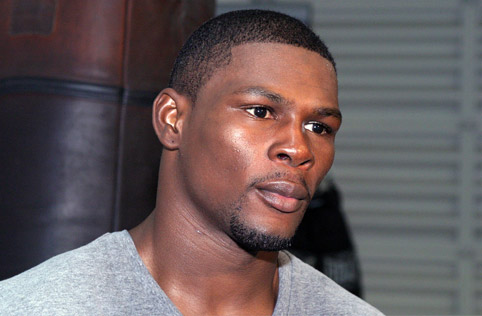 Former middleweight boxing champion, Jermain "Bad Intentions" Taylor, has dropped out of  Showtime boxing's "Super Six World Boxing Classic" because he felt it was the smart road for him to take at this time.
"It's important that I give my body and mind some much-needed rest, because I have been boxing for nearly 20 years. I plan on keeping myself in shape and making a return to the sport sometime in the future" said Taylor an Arkansas native.
The tournament was established to sort out who the top guy is in the 168 pound super middleweight division in boxing.
Jermain Taylor suffered two back to back knockout defeats in his last two outings.
Both of those knockouts came from Super Six participants, Carl "The Cobra" Froch of Nottingham, England and "King" Arthur Abraham of Germany by way of Armenia.
A possible replacement for Jermain Taylor is the winner of Sakio Bika vs. Allan Green who fight in February.
Discuss this and other boxing events in the Now Boxing Forum (membership is FREE)