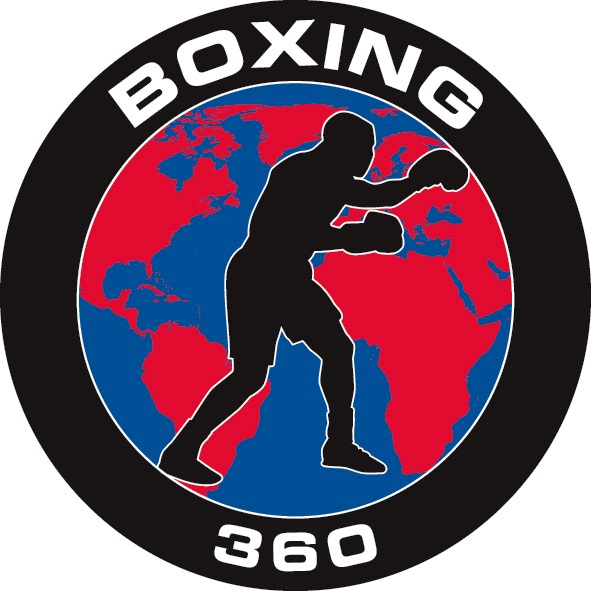 NEW YORK (Feb. 5, 2010) – Veteran heavyweight Maurice "Sugar Moe" Harris, inactive for the previous 26 months, recently returned to the ring (Jan. 29) in Albuquerque, impressively winning a 6-round unanimous decision (60-54, 60-54, 58-56) against battle-tested Billy "The Kid" Zumbrun.
The 33-year-old Harris (21-14-2, 10 KOs), winner of the "2002 Thunderbox Heavyweight Tournament," had fought only four times in the past seven years due to his promotional/managerial problems. His comeback is under the banner of his new promoter, Boxing 360.
"I had a lot of rust to work off," New Jersey native Harris said. "I did what I had to do to win, getting in the rounds and not looking for the knock out. He's a strong guy with a hard head. I shook him a couple of times, but he kept his left hand high, and it was tough to hit him solid.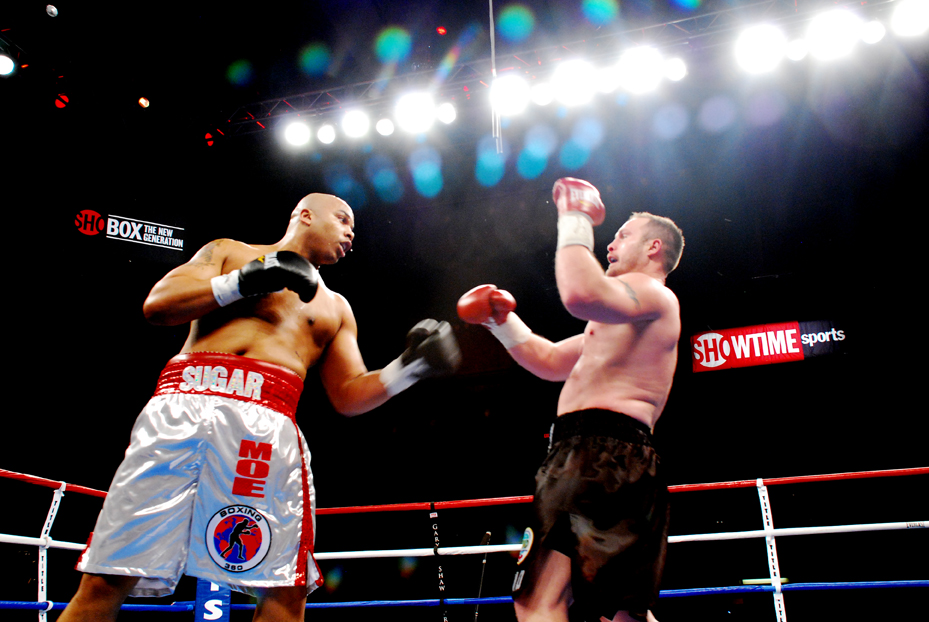 (photo by Robert Allen)
"I needed the work. I'm going to stay busy because that's the philosophy of my promoter, Boxing 360. We're taking it slow; no rush getting to the top. Being with Boxing 360 is like night and day compared to my old promoters."
In 2002, Harris knocked out previously unbeaten and future world title-holder Sergey Lyakhovich (16-0) in the ninth round, earning Harris a slot in that November's "Thunderbox" tournament, in which he captured the $100,000 winner's purse by out-pointing Gerald Nobles, Israel Garcia and Anthony Thompson, respectively, in 3-round matches during the same night of boxing.
Maurice's up-and-down career includes victories against David Izon, Jimmy Thunder and Jeremy Williams, as well as Harris going the distance with world champions Larry Holmes and Chris Byrd.
"It felt good getting in the ring again," Maurice concluded. "I felt good, considering the jet lag and high altitude, but overall I'm happy with my performance. Watch-out heavyweights, I'm coming."
Discuss this and other boxing news in the Now Boxing Forum (membership is FREE)