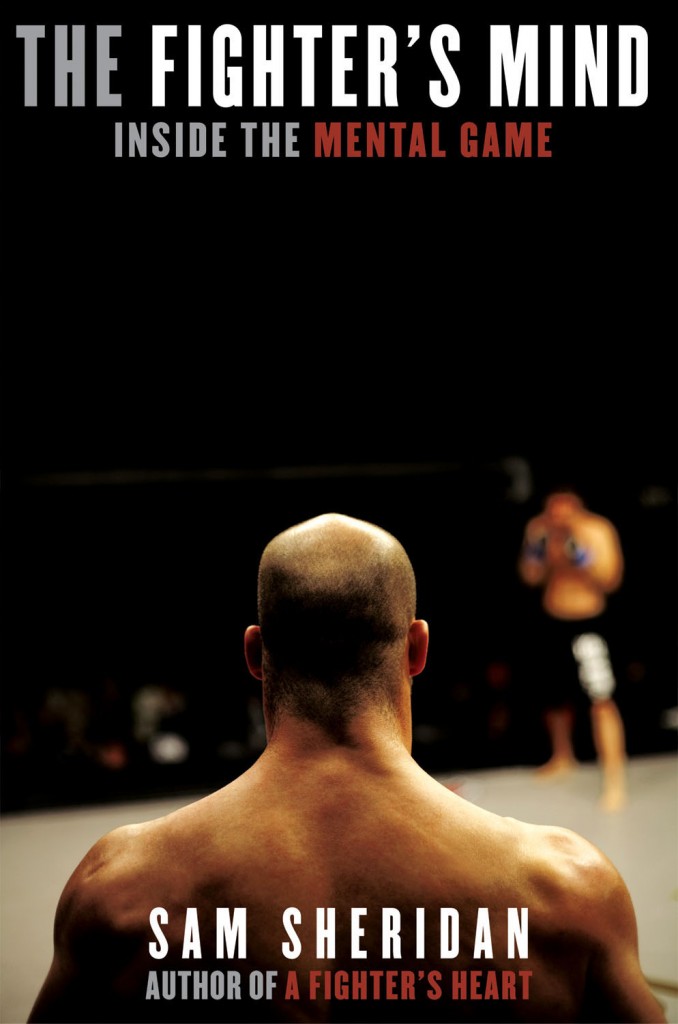 Got an Opinion? Submit Your Article to be posted on Nowboxing.com
SAM SHERIDAN Author of A Fighter's Heart
"Tirelessly curious and game, deftly sidestepping pretentiousness and macho posturing and all the other usual traps that snare writers who delve into the form and meaning of fighting, Sam Sheridan seeks out fearsome teachers and comes away with a rare prize:  a deep understanding of the mental aspect of the fighter's craft and what it can teach us about how—and how not—to live."—Carlo Rotella, author of Cut Time: An Education at the Fights
"Sheridan follows his successful A Fighter's Heart with a wide-ranging exploration of how great 'fighters' succeed. . . . Like its predecessor, this book should find an audience well beyond the ring." —Booklist
"Should be a knockout with fight fans." —Library Journal
***
In his acclaimed national best seller, A Fighter's Heart, Sam Sheridan took readers with him as he stepped through the ropes into the dangerous world of professional fighting, traveling from Bangkok to Rio to Iowa in a quest to understand why we fight. In his follow-up, THE FIGHTER'S MIND: Inside the Mental Game (Atlantic Monthly Press, February 9, 2010, $25, 304 pages, ISBN 978-0-8021-1935-3), Sheridan does for the brain what his first book did for the body, offering an unprecedented peak into the mind's of the world's best fighters and trainers.
As every athlete knows, physical skill and conditioning are only a small part of what makes a champion. When Sheridan spoke with his subjects, time and time again he heard the phrase (in Yogi Berra fashion), "Fighting is ninety percent mental, half the time." But what do fighters and trainers mean when they say that? Fighting—two guys in a ring pounding on each other—is the ultimate physical endeavor. How could that be more mental than physical? Is it an empty cliché, or is there something more to it?
To get inside the minds of fighters, Sheridan interviewed dozens of the world's most fascinating and dangerous men including celebrated trainers Freddie Roach and Greg Jackson; champion fighters Randy Couture and Frank Shamrock; ultra runner David Horton; chess prodigy (and the inspiration for Searching for Bobby Fischer) turned tai chi expert Josh Waitzkin; and legendary wrestler Dan Gable, among many others. Sheridan picked their brains to figure out their secrets. How do they stay committed through years of training? How do they deal with crushing defeat—and, after glorious victory, how do they keep their egos in check? What kind of mind games do they deploy? What effect do social supports and training camps have on the fighter's mind? Sheridan offers up a fascinating and often surprising journey into the minds of fighters, who prove that there is much more to fighting than sheer naked physicality.
In A FIGHTER'S MIND, Sheridan writes, "We're all fighting something." So, in addition to his penetrating interviews with the aforementioned subjects, he also explores how techniques for mental toughness translate in the real world outside of the ring—techniques and lessons that can be applied to every realm, from personal improvement to the business world and beyond.
SAM SHERIDAN joined the U.S. Merchant Marines after high school and then attended Harvard College, from which he graduated in 1998. He has written for Men's Journal, Newsweek, Fight!, and The Daily Beast. Sheridan also has a supporting role as an MMA announcer in the film Warrior, directed by Gavin O' Connor and set to be released in 2010.
Follow the Link to Purchase The Fighter's Mind: Inside the Mental Game
Post your Comments in the Now Boxing Forum (membership is FREE)