During his open media workout before the upcoming Erik Morales vs. Jose Alfaro PPV on Saturday, Erik Morales assured the media in attendance that he is serious about his comeback and that is why he chose a tough young opponent in Alfaro to test himself.
Morales is seeking his fourth world title in a fourth weight division, if  the man they call "El Terrible" achieves this feat, he will make history as the first Mexican fighter to achieve four weight division titles. His aspirations don't stop there, he is also hoping to land another showdown with Filipino boxing sensation, Manny Pacquiao.
Morales was the first Mexican to defeated the man they call the Mexicutioner. Erik's desire for a fourth fight with Pacquiao stems from his belief that having to cut too much weight to make 130 pounds affected his performances in his last two bouts with Pacquiao, and fighting at the welterweight limit will take less of a toll on his body.
Morales on his weight concerns:
"Losing so much weight in recent months isn't going to affect me. For two and one-half months we worked a lot on the technical issues but we also made the best effort trying to achieve peak physical condition. I also mean that I was six months into the plan to establish a steady weight loss and here are the results. We planned to work hard to get into top form and I reached it."

Morales on why he chose Alfaro:
"This is a good match against Alfaro. We know that he is very strong, but that's why we wanted to fight someone like him. I will not defraud anyone, let alone myself, and this is the optimal test. I will be the strongest, smartest and most experienced in the ring against Alfaro."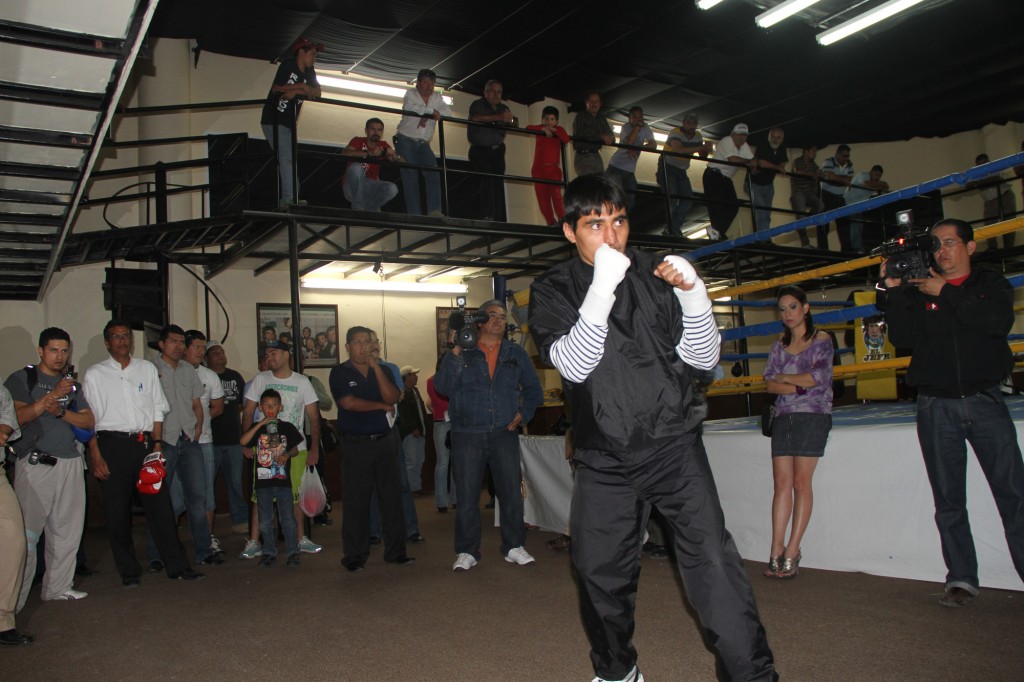 (photo credit to KO Entertainment and Box Latino)
WHAT: "The Champion Returns" PPV
WHEN: Saturday, March 27, 2010 – 9 PM/ET 6 PM/PT
WHERE: Monterrey, Mexico
PROMOTER: KO Entertainment and Box Latino
PAY-PER-VIEW INFORMATION: Distributed in the United States by Integrated Sports Media for live viewing at 9 PM/ET – 6 PM/PT on both cable and satellite pay-per-view via iN Demand, DIRECTV, TVN and DISH Network, for a suggested retail price of only $29.95.
"The Champion Returns" PPV is also available on www.GoFightLive.TV outside of the United States and Mexico.
INFORMATION: www.integratedsportsnet.com
TICKETS: Purchase at www.superboletos.com
Got an Opinion? Submit Your Article to be posted on Nowboxing.com
(Please refrain from leaving any Vulgar, Racist comments or they will be removed, Thank You)
JOIN the Now Boxing Forum (membership is FREE)