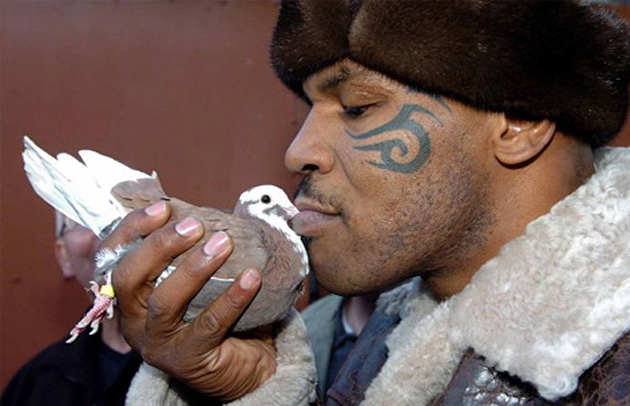 US cable network Animal Planet is set to launch Taking on Tyson, a reality show  that follows former heavyweight boxing champion Mike Tyson and his love for pigeons and his participation in the world of pigeon racing.
Taking on Tyson, will be co-produced by Tyson's Tyrannic Productions and UK indie Touch Productions.
Mike Tyson will compete against several pigeon trainers to become the pigeon racing champion.
The Taking on Tyson reality show will start filming in the next couple of months and will launch at the start of 2011.
Got an Opinion? Submit Your Article to be posted on Nowboxing.com
(Please refrain from leaving any Vulgar, Racist comments or they will be removed, Thank You)
JOIN the Now Boxing Forum (membership is FREE)