By Lester Salvador
Excuses are common in boxing. Some fighters constantly make them when they lose and some fighters accept defeat like a man making no excuse. It's one thing for fans to make excuses for their fighters but when fighters start making ridiculous excuses it makes them a sore loser and ruins their reputation.
One of the classiest guys in boxing is Miguel Cotto, a real man and sportsman to the core. After every loss he never makes an excuse because to make an excuse is to show no class or respect to your opponent. An excuse is just discrediting the accomplishments of your opponent making you look sour.
Cotto grew up with a disciplined Puerto Rican father who taught him to be a man early, because for a man to whine and complain makes him look soft and non-masculine.
Manny Pacquiao in defeat has been proven to be a sore loser, could this be because he grew up without a strong positive father figure to teach him that a man doesn't cry or complain? After his losses he will cry and make excuses for why he lost. Pacquiao comes off as a humble and generous boxer similar to Alexis Arguello or Miguel Cotto but that is only when he wins fights, when he losses fights he doesn't give the man who beat him in the ring credit and makes up an excuse to why he lost the fight.
When he lost to Erik Morales in their first fight, he said he lost because he wasn't focused, because he had to wear winning gloves instead of Ceto-Reyes gloves, and because they took blood from him a few days from the fight making his arm weak and his head dizzy. Taking small amounts of blood doesn't make you weak look at the Floyd Mayweather vs Sugar Shane Mosley fight HBO 24/7 captured the random blood testing on film and both fighters never showed any sign of being weakened from it.

Pacquiao crying after a loss being comforted by Papa Roach
When Pacquiao fought Juan Manuel Marquez in their first fight he was given a DRAW, and his excuses for not finishing Marquez in the fight after knocking him down 3 times were; he bought cheap thin socks from the 99 cent store and they caused blisters on his feet and broke his hand early in the fight.
Real fighters never complain over a blister on their foot (Arturo Gatti fought with two closed eyes and broken hands before and still managed to win and never complained) and as far as him having a broken hand, if that were really true why didn't Manny acknowledge to Freddie Roach that his hand was hurt?  The only time I saw Pacquiao grimace in pain was when Juan Manuel Marquez kept landing straight right hands on his face. The real reason he looked horrible was because Juan Manuel Marquez is a better boxer than him and was beating him badly.
All of these excuses are silly, how about just say; They were the better fighter and you lost fair and square. Stop discrediting your opponent it shows poor taste and makes you look bad.
I am curious to see what new excuses he will use if he suffers a humiliating loss to Floyd Mayweather Jr.?
*Please refrain from leaving any Racial, Profane or Derogatory comments*
Got an Opinion? Submit Your Articles and Press Releases to be posted on Nowboxing.com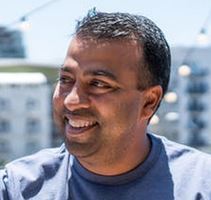 I love the sweet science of boxing and enjoy sharing my opinion on it.  Boricua!