By Mark F. Villanueva
As if there is such a thing as a time out from Boxing, I just got back from an inter-island tour that spanned close to two weeks and realized that no matter where you find yourself in nothing beats the feeling of finally going back to whence you come from. And if you haven't come home for a long time, standing on the streets of your own hometown you seize that feeling as if you're reliving your ideals growing up as a young man, believing once again that you can truly do things and achieve ambitions you have long given up on; regaining that confidence of youth. Peeping through the window of the aircraft I realized we were flying over a rainbow that stood an arc over mountains and plains covered with the green of the trees that looked like moss from the air.
Yet for NABF champion Maureen Shea home is not limited to the Bronx in New York, nor is it in a small town or somewhere up in the country. Having rebuilt her life that had been broken being a victim of an abusive relationship that led her to the crossroads to nowhere, fate coupled with inner strength and determination would find a new home for her lost soul. And that new home for "Moe" is now up in the Boxing ring.
I watched her work with more fluidity this time around behind her jab, occasionally tagging Martinez with good combinations and a good straight while riding her momentum nicely, and I could not help but notice the improvements her new team had devised for her. It is hard to believe that this was the same person who had walked onto a gym one day looking for anything to hold unto before her life breaks down in shambles, and now, with more confidence, beating her opponent with beautiful body shots and one powerful left hook to the body that prompted the fight to a halt, Moe has established herself in line to fight for a world championship with her new NABF title. It was great watching her fight so aggressively from the outset of the fight and she now improves her record to 15-2 (9 KO). It was apparent with the way she carried herself that she knew she was going to win. She had her rhythm going early in the fight and I knew she was home. She's found herself. But I think the title itself is just a fish in a hook. I've never met or spoken to Moe in person, except through emails but I believe that her love goes to the game itself and when you have an athlete who loves the sport deeply as she does the titles simply come as a byproduct. After all, as she said in the past, she feels like she's married to Boxing and it shows with the way she fights up in the ring and the fans love her. She's a fighter up there as well as in real life, fighting for a cause, pushing forth the belief that we are what we make of ourselves; if there is life, there is hope and it's never too late to change the way we live. She's a living proof of what she preaches.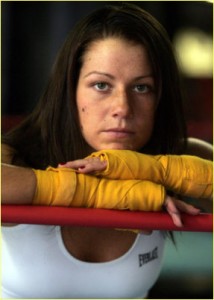 Just a few days ago, Shea said through Twitter that she was officially on a vacation away from Boxing after recently capturing the NABF title. But there can be no time out from the sport where a blink of an eye could be deadly. We do not know yet as to when her next fight will be but for those who know her real story, The Real Million Dollar Baby is always a winner. She's in this for the long haul.
Mark F. Villanueva @ boxinginsight.blogspot.com
Mark currently lives in Iloilo City and can be followed through http://twitter.com/markfvillanueva
*Please refrain from leaving any Racial, Profane or Derogatory comments*
Got an Opinion? Submit Your Articles and Press Releases to be posted on Nowboxing.com
JOIN the NOW BOXING FORUM to discuss this and other boxing news topics (membership is FREE)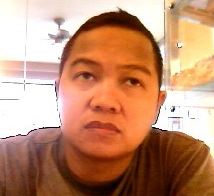 Born and raised in the Southern Philippines, a region with a vast history of cultivating past and current world boxing champions including Pound 4 Pound King Manny Paquiao.
Mark currently lives in Iloilo City and is a graduate of Political Science at the USC in Cebu City but later on dropped out of Law School after a personal realization that a dry and frigid legal system sparked very little to no interest in his mindset.
Some of Mark's works are published in other top boxing sites such as Phil Boxing, Pacland, and NowBoxing.