By Lester Salvador
Antonio Margarito has a lot to prove, and people are underestimating him in this fight with Manny Pacquiao. I will tell you this, I will laugh so hard when all those Pacquiao fans and Margarito doubters witness Manny Pacquiao taste defeat at the hands of the Tijuana Tornado.
From the looks of it — Margarito is looking in the best shape he has ever been in. Antonio is running up hills, getting hit with a huge stick in the midsection, his body is shredded and you can see Margarito looking muscular with a lean 6 pack of abs.
Antonio might have looked rusty in his last fight against Roberto Garcia, but that's because he didn't have a full training camp to really focus on his famous conditioning like he does for his November 13 fight with Manny Pacquiao. And fighting Pacquiao — a fighter who has beaten up so many past their prime Mexican boxing legends — is an added incentive for Margarito, and will fuel his fire making him hungry in the ring. Margarito wants to bring back honor to Mexico by destroying the little Filipino fighter.
The news coming from Pacquiao's camp are giving me more and more confidence to put down a hefty sum of money on Margarito at the sports book. Stories like, Pacquiao's playing basketball instead of running, or Pacquiao's foot is injured and he is taking a day off, show how lightly Pacquiao is taking this fight.
I wouldn't be surprised if Manny Pacquiao and his team use the excuse that his knee and ankle have arthritis as a reason if Margarito destroys him or if Pacquiao pulls out of the fight because of an injury. I think Pacquiao and Freddie Roach might be having second thoughts after seeing the huge size difference of Margarito and the intensity in which he is training at.
Manny Pacquiao won't last against Margarito. Real boxing fans know how to analyze fights, and if you have two aggressive fighters one smaller and one bigger, the bigger one will win. Margarito won't be weight drained and he won't cover himself in a shell like Joshua Clottey, he will throw hundreds of punches and he will laugh at Pacquiao's soft punches.
Margarito's chin is iron, his stamina is unmatched, and the 150 pound catchweight will only benefit Margarito more, because he is the bigger man and Pacquiao doesn't have the knockout power at 147. At welterweight, Manny Pacquiao has never knocked out an opponent, his knock downs of Miguel Cotto were mostly off balance slips. Cotto wasn't really hurt in that fight, he could have gone the 12 rounds but the ref gave Pacquiao the TKO gift — stopping the fight with on seconds left in the 12th round.
Watch Pacquiao vs. Oscar De La Hoya and Joshua Clottey for more evidence that Manny Pacquiao's power is overrated. When Pacquiao fought a weight drained walking skeleton in Oscar De La Hoya he couldn't knock him down — Pacquiao hit Oscar with everything he had and still couldn't drop or wobble the Golden Boy. Oscar was a punching bag and Manny couldn't even put him on his ass. Joshua Clottey didn't even feel any pain or power when he fought Manny. Clottey was able to hurt and damage Pacquiao's face with a simple shotgun jab. Manny threw 1000 plus punches and still couldn't fatigue Clottey's arms or hurt him.
If a man truly has punching power and hit you on the arms while you covered up, you will drop your hands from the pain being inflicted by the punches on your arms. With 1000 punches landing on your biceps, shoulders and forearms you will definitely drop your hands from the soreness in your arm muscles. Antonio Margarito has that type of power, that bruising power that will fatigue an opponent in the later rounds. If Pacquiao tries to go blow for blow and trade with Margarito he will kiss the canvas.
I seem Margarito breaking down Manny and stopping him in the 8th or 9th round. Manny will try to do that 5 punch combo and move out but it won't work, Margarito will smile when he gets hit and Pacquiao will run back in fear from knowing his punches are not hurting Margarito. It will look similar to the Margarito vs. Cotto fight, Cotto was able to move and win the rounds by throwing combos and getting out, but Cotto started getting tired and Margarito got stronger and took Cotto out in the later rounds.
You will see Manny Pacquiao running for the first time in his life, and you will see his legs turn to noodles once Margarito lands a flash shot on his chin. I hope Manny has wise advisers telling him to focus more on politics instead of boxing after the punishing fight Margarito will give him.
*Please refrain from leaving any Racial, Profane or Derogatory comments*
Got an Opinion? Submit Your Articles and Press Releases to be posted on NowBoxing.com
JOIN the NOW BOXING FORUM to discuss this and other boxing news topics (membership is FREE)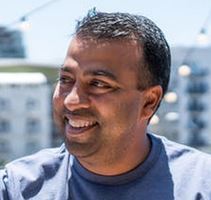 I love the sweet science of boxing and enjoy sharing my opinion on it.  Boricua!