By Mark F. Villanueva
The truth hurts so much more than a Pacquiao cross. A perfectly timed punch delivered with the exact amount of speed and power may knock you out cold as it did the pride of Hyde Ricky Hatton in Vegas twice but the truth is something else. It digs deeper into your conscience and saps your self esteem and gradually destroys you. The truth is like a phantom punch with a stigma.
If I was the most hardcore Antonio Margarito fan in the world these days I would have a difficulty in dealing with honesty. This is not in reference to the hand wrapping issue prior to the Mosley fight in the past which Margarito has vehemently denied any knowledge of. I'm talking about the hurt the truth shall bring come November. If I was that kind of fan I would know how it feels by this time how die-hard Manny Pacquiao fans felt years ago when the word Pacnut had been coined to describe that all-out, blinded following to their Pound 4 Pound idol, except that there isn't a word I know of that describes Margarito's hardcore fans. May I suggest the word Margatonto? Or, how about, Cheatolava? Nevertheless, if I was a blinded fan of the Tijuana Tornado who follows him like a worker ant and truly believes at this point that a victory over the Pacman is imminent, Honesty must have been tucked in somewhere in the dark corners of my room and the only way to evade it when I'm all alone in bed at night is to have some of those Tequila Gold shots with a pinch of salt and lemon to boost my confidence and numb the pain. Now I wonder why coach Robert Garcia sounded so confident in stating that they are going to shock the world when they fight Manny come November. Isn't that phrase a cliché already?
Behold the truth!
Antonio Margarito is a rugged edifice built on technical faults. He has not fought for a year after being suspended when he was found to have loaded up his wraps and his last fight was far from interesting in a ten round match that ended in a Unanimous Decision in his favor against Roberto Garcia whom Freddie Roach described as a nice guy who just couldn't fight. Margarito at best is more hittable than Oscar Dela Hoya. He has practically no defense and just keeps on coming forward that way, and if he continues to do that he will become Manny's perfect fodder, who thinks Margarito is so slow he throws a punch on Tuesday and lands it on Friday if it ever lands on anything at all with Pacquiao ducking and weaving, firing back with combinations in between.
I do not believe that speed is something the Tijuana Tornado can substantially increase at this point in his career but if he intends to have a shot and stay in the game against the Pacman he must build up some defense while he continues what he does best, which is to hurl so many punches. He must cut the ring more effectively to put on the pressure as the bigger guy, and I hear he's been working hard on his leg work, and keep his punches crisp and snap it, snap it back up to protect him from counters, instead of his usual looping shots that takes so much travel time to reach its target. He may as well give Manny that feeling of confidence in the first few rounds as he tends to showboat and fool around, lead him to a trap and work on it. Who knows what could transpire from there? But all these are easier said than done, and the chances of a 32 year old fighter changing his game makes this even tougher. From an objective point of view it is so difficult to imagine Margarito pulling off an upset against the Manny Pacquiao we're all accustomed to seeing fight- a guy blessed with natural hand speed, speedy footwork, devastating power in both hands, decent defense, unfathomable energy reserve, etc… all a Margarito fan has at this point is hope rather than factual basis for victory… and that is the painful truth.
Mark F. Villanueva
Boxinginsight.blogspot.com
Philippine Islands
Mark currently lives in Iloilo City and can be followed through http://twitter.com/markfvillanueva
*Please refrain from leaving any Racial, Profane or Derogatory comments*
Got an Opinion? Submit Your Articles and Press Releases to be posted on NowBoxing.com
JOIN the NOW BOXING FORUM to discuss this and other boxing news topics (membership is FREE)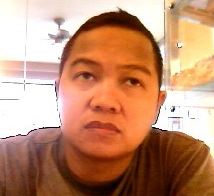 Born and raised in the Southern Philippines, a region with a vast history of cultivating past and current world boxing champions including Pound 4 Pound King Manny Paquiao.
Mark currently lives in Iloilo City and is a graduate of Political Science at the USC in Cebu City but later on dropped out of Law School after a personal realization that a dry and frigid legal system sparked very little to no interest in his mindset.
Some of Mark's works are published in other top boxing sites such as Phil Boxing, Pacland, and NowBoxing.