By Lester Salvador
On November 20, 2010 we just witnessed one of the greatest one punch knockouts in boxing history. Sergio Martinez made Paul Williams fall asleep on the canvas with one punch in the second round and silenced a lot of the doubters. For those who haven't seen the Martinez – Williams knockout I suggest looking up the replay dates on HBO and watch the replay you won't be disappointed.
Martinez is the best southpaw in the game, and even at 35-years of age he is fresh and stronger than ever and I can see him fighting for 5 more years.
This is the time for Sergio Martinez to overtake Manny Pacquiao's number 2 spot on the pound for pound rankings right behind the pound for pound king Floyd Mayweather Jr. and the Boxing Writers Association of America and The Ring magazine better crown him the Fighter of the Year and give him the KO of the Year as well for his 2nd round knockout of Paul Williams the most feared man in boxing…yeah right.
What's next for Sergio? How about a superfight between him and the other catchweight king Manny Pacquiao?
Paul Williams tried to drain Martinez by requesting a catchweight and Martinez shut him up with one punch as if to say "This is what you get for demanding that catchweight, you cheater!."
A lot of boxing fans are fed up with Manny Pacquiao being hyped up by the media and praising him as the giant killer, but he can only beat bigger guys if he drains them at catchweights. Manny is getting away with cheating history by having fights at catchweights. His win over Antonio Margarito wasn't impressive to me because that was an Antonio Margarito who was a shell of himself, but as slow as Margarito was he was able to land heavy punches and slow jabs on the overrated Filipino boxer.
Since Floyd Mayweather is not interested in fighting this year and he is tied up with a court case, how about Bob Arum and Freddie Roach put Pacquiao in against Sergio Martinez at 160-pounds with no catchweight?
If Manny Pacquiao is really a bad ass let him fight Sergio Martinez for a real title belt and no catchweight of a 151 pounds for the middleweight title.
If Henry Armstrong were alive today he would fight Sergio Martinez in a heartbeat.
*Please refrain from leaving any Racist, Profane or Derogatory comments*
Got an Opinion? Submit Your Articles and Press Releases to be posted on NowBoxing.com
JOIN the NOW BOXING FORUM to discuss this and other boxing news topics (membership is FREE)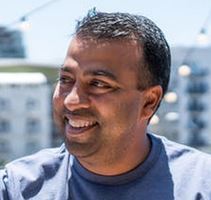 I love the sweet science of boxing and enjoy sharing my opinion on it.  Boricua!