By Mark F. Villanueva
When promising jockey Stathi Katsidis died last Oct. 19, 2010 of an undetermined cause many believed the upcoming fight between his younger brother, Michael Katsidis and Mexican Juan Manuel Marquez was going to be canceled, or at least most would have canceled it had they been in his shoes undergoing such a tragic loss within the family. But "Mick" shows us that he can take a hit as much as he can give 'em and publicly dedicates this fight to his brother, earning the profound respect from his peers and people around the boxing community.
There is no doubt as to what the Australian national Michael Katsidis brings to the table. As always in his boxing career he comes to fight, except this time we can expect his efforts to double after his dedication becomes fueled by his recent personal loss which does not bode well for any fighter on the opposing corner. Katsidis has turned a bad situation around, making things work his favor and that is the X-factor coming in- on how it affects his training and performance come fight time. But if there is any pugilist out there in his weight class who can handle this kind of surging pressure it is also no other than the legendary Juan Manuel Marquez, who is popularly known among fight fans for having neutralized the Pacific Storm, Pound for Pound king, Manny Pacquiao in their past fights up to the extent where many even insist he had won. So when you have an impassioned brawler in Michael Katsidis meet "Dinamita" Marquez come Nov.27, 20120 boxing fans all over the world can expect war to erupt in the ring. And if Jim Lampley will be ringside doing the commentaries on that bout expect a series of "Kabooms" coming your way.
Michael katsidis is presumed to be the stronger fighter as against Marquez and at 30 years of age he has youth working to his advantage. Juan Manuel is currently 37 years old and some boxing pundits and writers think he has lost a step based on his recent fights, especially that against Mayweather Jr., and no longer has what it takes to survive against a pressure fighter like the Australian. That may be the case, but I beg to differ. In my humble opinion I think the future hall of famer Mexican boxer will handle Katsidis another convincing loss. I think a strong Katsidis will lose to a supposedly slower Marquez.
Michael katsidis fights one way which makes him very predictable. Impassioned as he may seem, Team Marquez can be assured he will come to fight them head on when the time comes, which is just about the kind of fighter that fits perfectly into Marquez' counter-punching style. Many argue that Marquez had lost a step against Mayweather 'cause of his added poundage, fighting two weight classes above his division, which is right. But more importantly he fought a different fight that night being the aggressor. That is not how he has built his winning career. Marquez is a counter puncher and needs an offensive fighter to make him look good and Michael Katsidis fits that label. I believe the latter will make Marquez look very good, plus the fact that he doesn't have much defense being preoccupied mostly on bringing on the fight, constantly moving forward.
Katsidis fought against Juan Diaz and Joel Casamayor, both of whom have lost soundly to Marquez. While some might say Casamayor hit Katsidis with a lucky punch at the tenth round to win the fight via stoppage, we should also not forget that he had floored Katsidis TWICE at the first round as well, so skills and not just luck should have played a major role too. Skills aside, Katsidis may be a durable warrior, but so is Marquez. Believe me, if he could withstand a Pacman offense, he'll handle Katsidis well. All these factors at hand and add up the fact that Michael Katsidis is a bleeder, suffering cuts around the eyes quite easily, and with no decent defense to cover up his wounds, an accurate counter puncher like Marquez can take advantage of this and have the fight stopped, if he doesn't have enough power to knock him out.
Without the element of surprise, Michael Katsidis is a warrior to a fault.
Mark F. Villanueva
Philippine Islands
boxinginsight.blogspot.com
Mark currently lives in Iloilo City and can be followed through http://twitter.com/markfvillanueva
*Please refrain from leaving any Racist, Profane or Derogatory comments*
Got an Opinion? Submit Your Articles and Press Releases to be posted on NowBoxing.com
JOIN the NOW BOXING FORUM to discuss this and other boxing news topics (membership is FREE)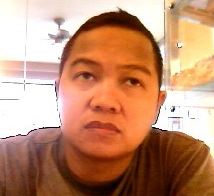 Born and raised in the Southern Philippines, a region with a vast history of cultivating past and current world boxing champions including Pound 4 Pound King Manny Paquiao.
Mark currently lives in Iloilo City and is a graduate of Political Science at the USC in Cebu City but later on dropped out of Law School after a personal realization that a dry and frigid legal system sparked very little to no interest in his mindset.
Some of Mark's works are published in other top boxing sites such as Phil Boxing, Pacland, and NowBoxing.