By Lester Salvador
Manny "Pacman" Pacquiao just turned 32 years old, but is probably closer to 30 since he lied about his age so he could box professionally when he was a young teenager in the Philippines. Manny is meeting with promoter Bob Arum and his boxing trainer Freddie Roach with a list of three possible opponents for Manny. And of the three opponents that Bob Arum offered up to Manny Pacquiao on a silver platter, Sugar Shane Mosley looks like the guy Manny wants to fight instead of Juan Manuel Marquez or Andre Berto.
It shouldn't be a shocker that Mosley is the first choice for Manny since he fits the bill of previous Pacquiao opponents — old, past prime legend, willing to drain himself for a paycheck and Mosley is a black American fighter to silence the critics who claim Manny never beat an African American fighter.
The naive public will buy into the fight, but the real boxing fans know that Mosley vs. Pacquiao is just another joke fight. I will not pay to watch the fight but I will be pulling for Shane Mosley in that fight and hope he knocks Pacquiao out cold in the first round to silence Pacman's insane fans, who don't even follow boxing but demand people kiss Manny's behind or else they will say mean and cruel things about you and your loved ones, all because you said something negative about their King.
Floyd "Money" Mayweather Jr. the real pound 4 pound king and the man that Manny had ducked twice isn't going to be able to fight anytime soon since he has a court date and was recently arrested and released from a battery charge filed against him by some security guard who claims Floyd poked his face over a parking ticket.
So who is the next best opponent for Manny Pacquiao to fight and prove that he really is a great fighter?
SERGIO "MARAVILLA" MARTINEZ!
Yes. The 160lbs WBC Middleweight champion, who knocked out Paul Williams in 2 rounds with one punch that had so much force it had Williams looking like he died momentarily.
In order for the little Filipino fighter to prove he really is great and a giant killer he must fight Sergio Martinez next. Martinez is a slick, fast, and prime champion who will hit Manny so hard he will wake up with a hangover. But there must not be any stipulations, no catchweights and no BS demands from Manny himself.
Floyd Mayweather went up to champions weights and never challenged them at catchweight, he never drained them because he knew that would take away from his legacy, but Pacquiao and Freddie Roach try to drain their opponents so the fight becomes easy and fool the public thinking Manny is so bad ass, when he really isn't. Beating up a drained Oscar De La Hoya, Miguel Cotto and Antonio Margarito at catchweights for title belts isn't impressive at all it's cheating history and it's a shame that they are getting away with it.
Manny Pacquiao must fight and beat Sergio Martinez by TKO or KO at 160lbs for the lineal Middleweight championship of the world in order to be listed among the all-time greats such as Henry Armstrong, Roberto Duran, Julio Cesar Chavez, Salvador Sanchez, Wilfredo Benitez, and Tito Trinidad — men who challenged fighters in their prime without catchweights.
If Manny can stop Martinez while undergoing Olympic style random drug testing leading up to the fight to prove he is not taking steroids, and at 160lbs he will make my top 100 greatest fighters of all time.
*Please refrain from leaving any Racist, Profane or Derogatory comments*
Got an Opinion? Submit Your Articles and Press Releases to be posted on NowBoxing.com
JOIN the NOW BOXING FORUM to discuss this and other boxing news topics (membership is FREE)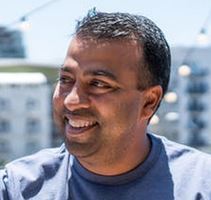 I love the sweet science of boxing and enjoy sharing my opinion on it.  Boricua!