By Lester Salvador
Finally a fight worth watching, Miguel Cotto vs. Ricardo Mayorga for Cotto's WBA 154-pound title, and no catchweight either as reported by Lem Satterfield of AOL Fanhouse.
At least Bob Arum put together a match worth watching instead of that joke fight between Manny Pacquiao and grandpa Shane Mosley. I ain't paying for that, what a joke fight, but that's expected of Manny Pacquiao and Arum, they fight nothing but guys coming off losses. I won't watch it but I will be laughing so hard when grandpa Mosley knocks the whiskers off Pacquiao's chin, hahaha, that's what you get for trying to pick on the elderly.
Save your money for an exciting fight that happens on March 12, 2011 between to Latin warriors, the pride of Puerto Rico Miguel Cotto and Ricardo Mayorga from Nicaragua a true bad ass vato from the streets who always comes to excite.
The press conference for Cotto-Mayorga will be more exciting than the Pacquiao vs. Joshua Clottey fight. Manny Pacquiao has one of the dullest personalities ever, he needs to take some tips from Mayorga on how to sell a fight. I can only imagine how boring the Pacquiao-Mosley press tour and HBO 24/7 is going to be, both guys just smiling and acting humble like little school boys, BORING!
Watch this press-con video for the Ricardo Mayorga vs. Fernando Vargas fight, now this is how you sell a fight:

All boxing fans need to mark down March 12, 2011 and order the Cotto vs. Mayorga pay per view, it will be well worth it, the only downside is it won't be on HBO and it will be the same night as middleweight champ Sergio Martinez's next fight, which will be on HBO.
Maybe Arum and Lou DiBella can work something out and have Martinez fight the week before or the week after, I hate to see two of my favorite fighters fighting on the same night at the same time because I won't be able to enjoy watching one live, I like watching fights live and not DVR'd.
*Please refrain from leaving any Racist, Profane or Derogatory comments*
Got an Opinion? Submit Your Articles and Press Releases to be posted on NowBoxing.com
JOIN the NOW BOXING FORUM to discuss this and other boxing news topics (membership is FREE)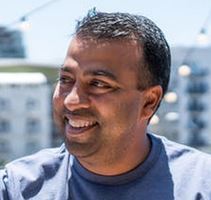 I love the sweet science of boxing and enjoy sharing my opinion on it.  Boricua!