By Sir Shondre'
Just For The Record : Stats…
When Asked time in and time out….about records and who's the best and for what reason…when it comes to Pretty Boy Floyd Mayweather and Manny "Pacman" Pacquiao, I now simply say check the stats.
Now it has become painstakingly obvious that many fans simply don't even know the history of the fighters they supposedly support, so in order to enlighten the none stock holding majority boxing investors (BOXING FANS). We give to you the stats of the TWO most talked about boxers of today's times (Mayweather & Pacquiao).
For those of you whom may still not know what you are looking at use this simple equation to make your decisions when choosing favorites be it boxers or mere fighters : VICTORIES – ADVERSITY * OPPONENT SKILL LEVEL + ACHIEVEMENTS / BY LOSES = GREATNESS…
Now take a look at Floyd Mayweather Jr. and Manny Pacquiao's stats in the links provided below and judge for yourself.
Floyd Mayweather's  Record
won 41 (KO 25) + lost 0 (KO 0) + drawn 0 = 41 fights/rounds boxed 299/KO% 60.98
Manny Pacquiao's Record
won 52 (KO 38) + lost 3 (KO 2) + drawn 2 = 57 fights/rounds boxed 329/KO% 66.67
Got an Opinion? Submit Your Articles and Press Releases to be posted on NowBoxing.com
*Please refrain from leaving any Racist, Profane or Derogatory comments*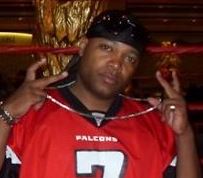 Marcus Jenkins known to the boxing public as Sir Shondre' was born Oct of 73 In Natchez, Mississippi to parents Mary and Earl Johnson. I relocated to Dallas, Texas and attended Devry Institute Of Technology majoring in Computer Programming and Electrical Engineering. A father of one angelic princess Jada Honeia' Green, whom is also a fan of the art form. During College I also trained in the art of KENPO under Master Tim Bullot whom is also a Dallas police officer. I'm the youngest male of the family but feel wise and well seasoned in life's choices. Boxing has been in my blood since as long as I can remember.