By Mark F. Villanueva
The combination of two undefeated boxers mixed up in the same ring is a rarity these days. It's as if that breed of fighter that is willing to risk all- that glittering unblemished record accumulated throughout their careers in the pursuit of a higher honor is extinct or as long gone as the golden years of the sport. I personally do not think Boxing nowadays is bereft of talented athletes needed to spice up the game. As a matter of fact, the sweet science has evolved in a good many facets with the improvisations of styles and techniques over the years that are now easily shared or viewed as well as emulated throughout the world with the help of advanced electronic connectivity. It is also because of this that Boxing is no longer a sport dominated by a particular race as evidenced by the fact that for the first time in history a Filipino from the deep southern region of the Philippines sits on top of the world of Boxing.
It is when fighters evade other fighters they ought to face that barren the playing field as we know it; cherry-picking opponents, corporate politics and corruption among promoters and managers, and the like that kills it. If great fighters fought each other, as they should, I think that fact alone should spark great interest once more and put value back where it belongs: to the fight game itself regardless of world title belt. The excitement of having the best fighting the best should be enough to revamp a game in resuscitation 'cause Boxing is a fight sport; therefore we expect collisions, not mere braggadocio. But once in a while some real good things happen to our beloved sport and these are genuine events; Things that ought to happen in a perfect world that in fact goes to fruition in the real world setting.
When you find two undefeated boxers are willing to mix it up, you might say, hey, that's what I'm talking about, that's what I want to watch on any given day of the week. Better yet when you find two undefeated American boxers at their respective best, both currently holding world title belts, one ranked at number nine in the world Pound 4 Pound, the other sleek and talented enough to sneak in and launch that potent shot to end it all- that, fight fans, is what we call a "Super Fight".
It is a title that befits an event that features WBO Light Welterweight champion Timothy Bradley 26-0-1(no contest) from California versus WBC Light Welterweight Champion Devon Alexander 21-0 from Missouri. It's a matchup we all are hungry for with two young and hungry warriors with no clear advantage by one over the other, no catch weight agreements, none of them having to go up a class or having to lose too much weight to go down a division; just two boxing stars in their respective fortes who agree that greatness is a scenic plateau beyond their perfect career records and the only way to get there is to step out of one's comfort zone and fight the super fight.
It seems that going into the scheduled bout at Pontiac, Michigan on January 29th that "Desert Storm" Bradley is favored by most fans to score a victory over Alexander "The Great" and based on his aggressive fighting style- that relentless pursuit for his opponent from corner to corner with seemingly unending powerful shots that eventually make his foes succumb to hard-knocks, it seems likely, indeed, at least in paper that Timothy Bradley consequently shall have done enough to break down Devon Alexander at the end of "D-day". The fans love to watch aggressive fighters. Warriors in the ring are easily loved and admired for their passion in pushing the action, and I can't say I'm surprised that Bradley comes in as the heavy favorite.
However, if one looks closely with trained eyes it is also not surprising to see how much error Bradley naturally commits on a regular basis due to his fight game. Devon Alexander may not seem as sturdy as the WBO champion but what he lacks in that aspect he makes up with superb technical skills and sleekness, and these are tools that if used wisely might just be enough for him to eke an upset.
I remember watching Kendall Holt versus Timothy Bradley back in 2009. Holt is a good fighter, a former world champion himself, but he was never known for his speed. Of course we all know now that Bradley won that fight, but one can never disregard how the much slower Holt was able to tag Bradley on many occasions apart from knocking him down on the first and twelfth round. Now put this picture in the case of the speedy hands of Devon Alexander- a sneaky fighter with stamina, great hand and foot speed coupled with suaveness and I think this is going to be a real intriguing fight. See, strong and powerful as his punches may be, Timothy Bradley has some real defense issues. At times he fights in rage that he leaves himself too open for counter-punches, even throws himself off balance for forcing shots at moving targets (take note of Alexander's swift footwork) and his left hook is so wide I can almost see the clever Alexander timing it, ducking to the right and throwing a big uppercut from underneath, pulling off a mirror-image of how he knocked down Juan Urango back in March 2010. Incidentally, that right uppercut is also one of Alexander's favorite weapons. Add in the fact that Devon Alexander has a two-inch height and reach advantage and, hey, you can actually almost feel the tide changing. But will he be seasoned enough to recognize these opportunities when they happen as quickly as you can say your own name remains to be seen. On the other hand, Bradley's experience could also turn out to be a deciding factor. It should be a tough call to make, yet either way it goes it's definitely going to be a rubber match to watch.
So, who wins the Super Fight?
Very simple.
The fans, baby, the fans.
Got an Opinion? Submit Your Articles and Press Releases to be posted on NowBoxing.com
*Please refrain from leaving any Racist, Profane or Derogatory comments*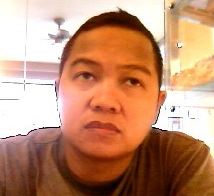 Born and raised in the Southern Philippines, a region with a vast history of cultivating past and current world boxing champions including Pound 4 Pound King Manny Paquiao.
Mark currently lives in Iloilo City and is a graduate of Political Science at the USC in Cebu City but later on dropped out of Law School after a personal realization that a dry and frigid legal system sparked very little to no interest in his mindset.
Some of Mark's works are published in other top boxing sites such as Phil Boxing, Pacland, and NowBoxing.