By Mark F. Villanueva
When Fernando Montiel's rude awakening came he was laying on his back with both hands up as if in surrender, except he was actually trying to stand back up and fight. He had just been hit by a flash insight by way of a blazing left hook to the chin that caused him to crumble involuntarily to the canvas. He zigzagged toward the ropes to make a last stand to defend his reign but from far away the loud audience had already known the fight was practically over and the contender to the throne, Nonito "The Filipino Flash" Donaire Jr., would soon be crowned king of the WBC and WBO Bantamweight division.
Right from the outset of the fight Nonito came charging aggressively, towering over the 5'4 world champion, who proudly hails from Mexico, a country of many great warriors, and who had successfully defended his champion status for the past five years. Days before the fight an insider from Team Donaire had informed me that they suspected Montiel would come up with something different to engage the versatile Donaire and based on their subsequent evaluations of their foe they expected him to go on offense instead of his typical counter-punching style. Montiel himself made public remarks during the past few days going into the scheduled fight that he was going to surprise his opponent when they meet.
Whether Fernando Montiel truly had a surprise package in store or the entire hullabaloo was just intended to hype or mislead his opponent we will never know as the fight was succinct and ended in only a span of two rounds. Nothing new was unraveled as the defending champion came out fighting a neutralized game on account of Donaire's solid offense. The latter's harpoon-like jabs kept penetrating through Montiel's odd arm posture which was as wide as it was inviting of further attacks. Donaire's sharp jabbing was usually followed with hard body shots before stepping out or moving to the side, even rocking him with a hard left hook to the head in the first round that served as an omen of what was yet to come.
I like Fernando Montiel's patience as a thinking fighter but he never had the time to adapt and overcome. He's known as a very dangerous fighter with a glitzy record to back it up, yet today his opponent was just too much for him. He started slow, very patiently probing his way around and then a wicked left hook came in a flash at the second round and the fight was practically over. It was the same hook that caught him in the first round, except this time it was more destructive; a counter punch in full swing coming almost simultaneously as Nonito Donaire Jr. weaved to avoid his shot. Montiel never saw it coming. It was a perfectly timed shot; a product of hard work and repetitive execution during training, which manifests Donaire's commitment to his game.
As I watched Montiel's figure laying down on the canvass, an image of Ricky Hatton being knocked out by Manny Pacquiao inadvertently emerged in my mind. They looked strikingly the same to me the way they just lay there immobile, paralyzed yet willing. The Filipino Flash has made it known today that his time has come and it's comparable to that stage of Manny's career when he fought David Diaz after which everything else just fell beautifully into place.
Mark currently lives in Iloilo City and can be followed through http://twitter.com/markfvillanueva
Got an Opinion? Submit Your Articles and Press Releases to be posted on NowBoxing.com
*Please refrain from leaving any Racist, Profane or Derogatory comments*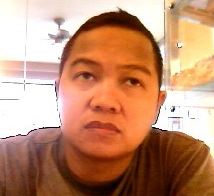 Born and raised in the Southern Philippines, a region with a vast history of cultivating past and current world boxing champions including Pound 4 Pound King Manny Paquiao.
Mark currently lives in Iloilo City and is a graduate of Political Science at the USC in Cebu City but later on dropped out of Law School after a personal realization that a dry and frigid legal system sparked very little to no interest in his mindset.
Some of Mark's works are published in other top boxing sites such as Phil Boxing, Pacland, and NowBoxing.