By Mark F. Villanueva
If Nicaraguan "El Matador" Ricardo Mayorga was as good in boxing as in hyping up fights there'd be a very good chance he'd still be a world champion up to this day. Known to some as being the craziest man in the sport of boxing, he is also credited for luring Oscar Dela Hoya out from a near two year inactivity when he extended his trash-talking game beyond his opponent by making sexual comments against his wife. If only Ricardo Mayorga fought as well as he trash talked, at least he would not have been knocked out cold at the sixth round by Dela Hoya who at that time was no longer in his prime.
Smoking Ricardo Mayorga fights as recklessly as he hypes. He loves to engage with his opponent and turn a match into a brawl, and being not so methodical and also lacking technical skills as a fighter, I can say I'm not surprised he fights that way; that's his only chance at winning his bouts. But then again, that'd also be the path to his downfall. The "El Matador" is not difficult to hit. With his game style, that comes in the territory. My question is, at age thirty seven, just how much more of it can he take?
Since coming out of retirement way back in 2003 after losing to Trinidad, Mayorga had fought only four times. Unlike fighters his age who keep themselves active in the sport, the Nicaraguan is not what you would call a well-oiled machine. In fact, there must be so much accumulated rust under the hood. His last fight was on 2008 when Shane Mosley made a buzzer-beater, last second left hook to the chin that knocked him out.
All in all, if you're wondering what to expect from a fighter who has only four fights in record over the last seven years, my guess might well be just as good as yours.
Not much.
Meanwhile, I hear people from the boxing community calling Miguel Cotto a shot fighter after his losses to Antonio Margarito and Pound 4 Pound best, Manny Pacquiao. The Puerto Rican fighter will be defending his WBA title against Mayorga this coming March 12, 2011 in Las Vegas. If what I hear them say agains Miguel Cotto are true, then should we dub this fight as the "Battle of the Shots"?
My guess is that Ricardo Mayorga will come in aggressively right from the start and try to look good. He'll showcase his power to psych up Cotto. The longer the fight lasts, the harder it will be for the aged fighter, and therefore he has to find a way to end it early. He'll probably be dangerous for six rounds, but then Miguel Cotto's notorious body shots could slow him down earlier than expected. Both of them are quite hittable with the way they fight, but overall my guess is that the older Mayorga will eventually give in to the pressure.
Love him or hate him, win or lose, the smoking Mayorga is back to light up the sport.
Mark currently lives in Iloilo City and can be followed through
Tweets by markfvillanueva


Got an Opinion? Submit Your Articles and Press Releases to be posted on NowBoxing.com
*Please refrain from leaving any Racist, Profane or Derogatory comments*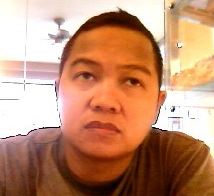 Born and raised in the Southern Philippines, a region with a vast history of cultivating past and current world boxing champions including Pound 4 Pound King Manny Paquiao.
Mark currently lives in Iloilo City and is a graduate of Political Science at the USC in Cebu City but later on dropped out of Law School after a personal realization that a dry and frigid legal system sparked very little to no interest in his mindset.
Some of Mark's works are published in other top boxing sites such as Phil Boxing, Pacland, and NowBoxing.